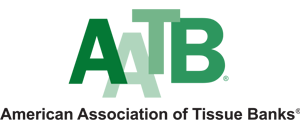 AATB Learning
2020 Virtual Annual Meeting
Registration Closed. Maximum Number of Registrants reached.
This year's Annual Meeting will be following the theme of RISING | INNOVATING | EMERGING. The 2020 Virtual AATB Annual Meeting will provide attendees with educational programming focused on ways our industry rose to the challenge of continuing to honor the gift of donation during the pandemic; innovating to adjust business practices to fit with new requirements; and navigating the future.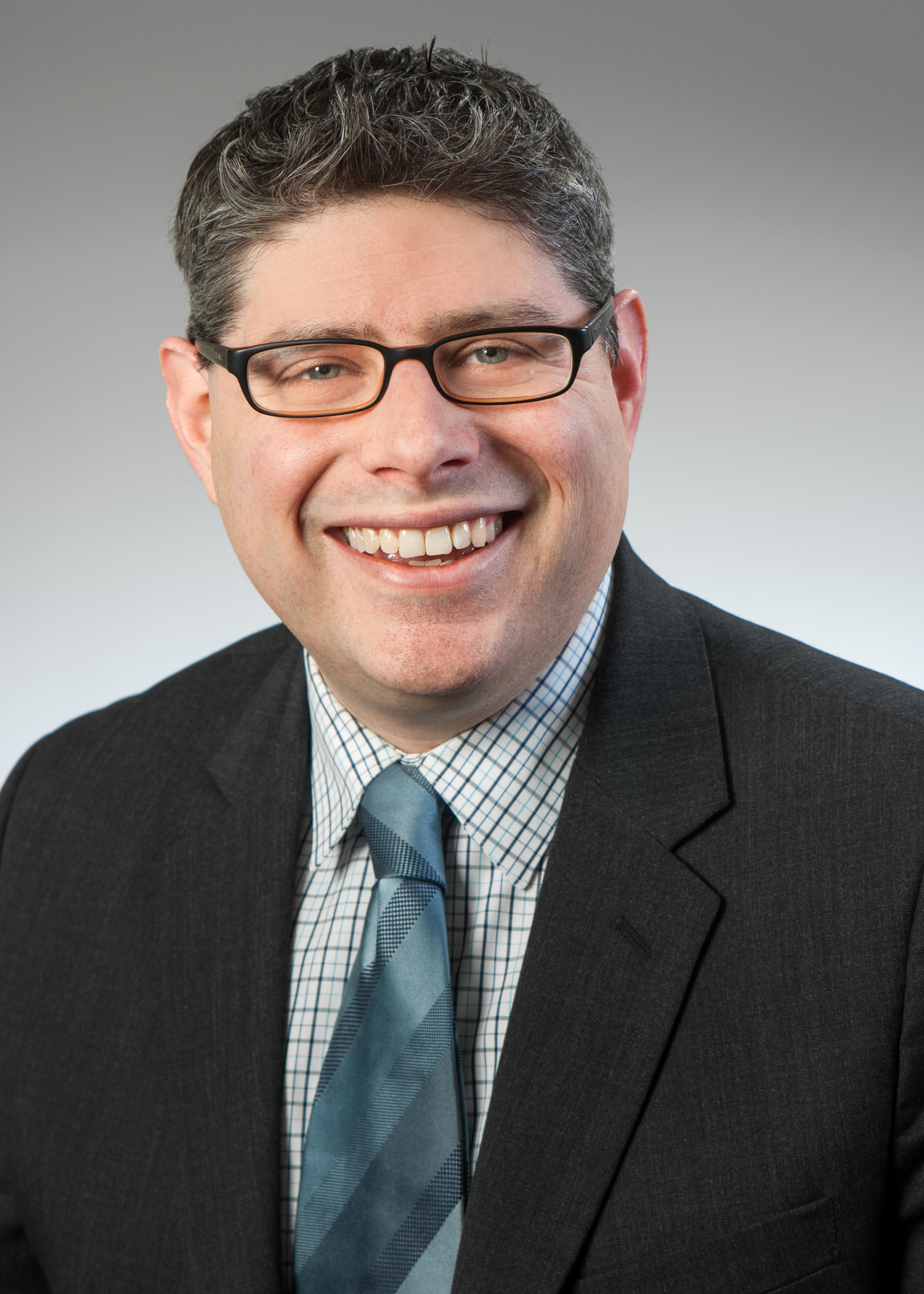 Aaron Goldenberg, PhD MPH
Dr. Aaron Goldenberg is Vice-Chair and Associate Professor in the Department of Bioethics at Case Western Reserve University School of Medicine. He is also the Research Director for the Department and Co-Director of the Case Western Center for Genetic Research Ethics and Law. Dr. Goldenberg earned his PhD in Bioethics at Case Western Reserve University. Since joining the faculty at Case Western Reserve University, Dr. Goldenberg's work has focused on the ethical, legal, and social implications of genetics and genomics in clinical and public health settings. His research program has been grounded by a number of major project areas, including: 1) ethical implications of expanding newborn screening programs; 2) storage and use of biological specimens for future research; 3)diversity in genetic research, including the implications of gene-environment interactions for racial/ethnic minorities and other communities experiencing health disparities. In addition to these scholarly initiatives, Dr. Goldenberg leads ethics and legal workgroups for the Newborn Screening Translational Research Network and the American Public Health Laboratory Association. He is also a member of the Institutional Review Board (IRB) for the National Institutes of Health All of US Research Program.
$i++ ?>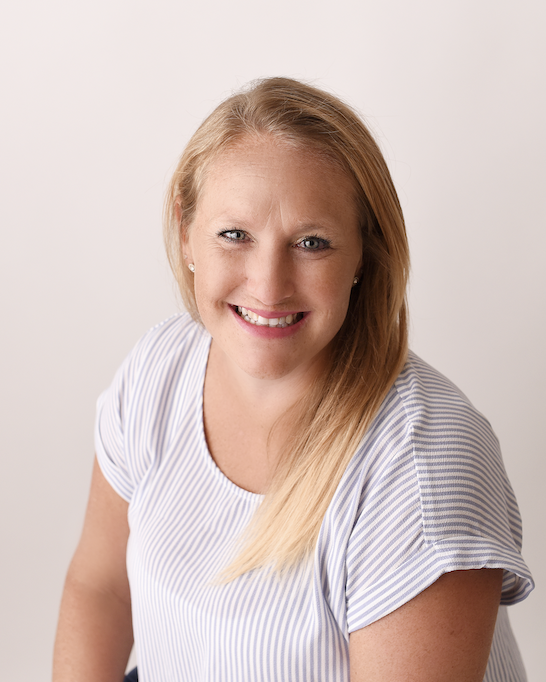 Alison Draves, MHA, CTBS
Director of Recovery Partner Program, Community Tissue Services
Alison Draves is the Director of the Donor Referral Center at Community Tissue Services. She is CTBS certified, has a Bachelor's degree in Biology/Premed, and a Masters in Healthcare Administration. She has 16 years of experience in the tissue banking industry. In her current role she directs the operations related to referral screening, donor family approaches, and family services management. She also manages all of the donor screening and evaluation of all recovery partner donors. She currently serves on the AATB Donor Family Services Council, Donor Family/Recipient Correspondence Task Force, and the DRAI Rationale Project. She serves in a volunteer position as the Vice President on the Board of Directors for a private swim club and she also coaches middle school cheerleading. Outside of work she spends time with her family and is involved in many other service focused industries and extracurriculars.
$i++ ?>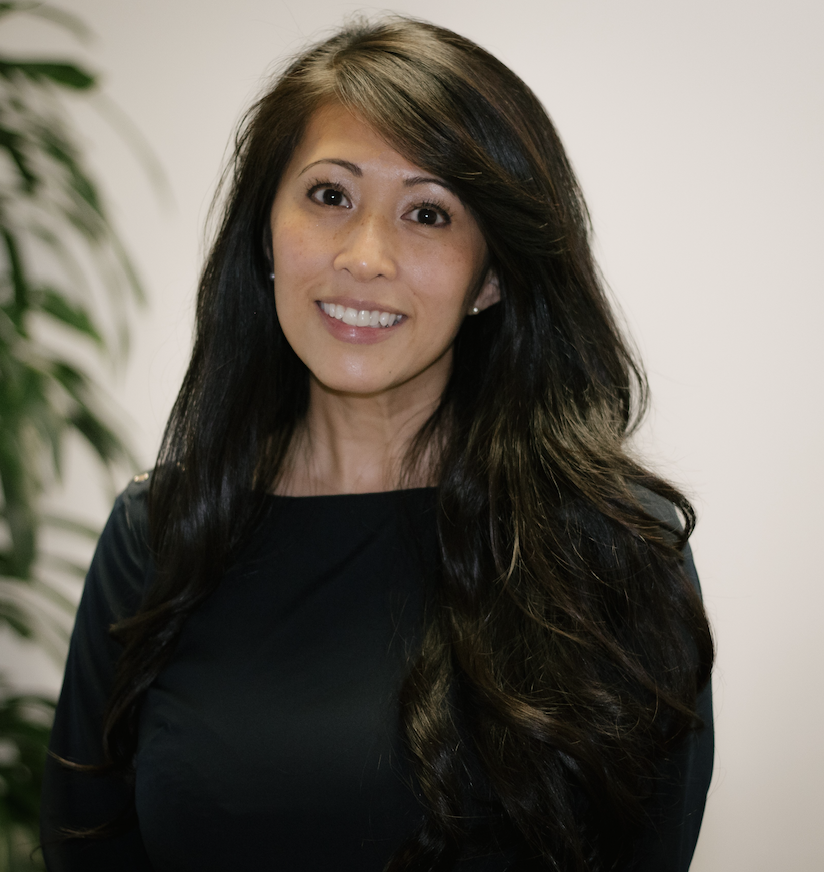 Ann Y. Hoang, BS, CTBS
Ann Hoang started her career in 2004 in medical devices performing sterility testing. She joined the tissue bank industry in 2007 at CryoLife focusing on quality systems and carried this on her career path into advanced molecular imaging, ultrasound, and magnetic resonance systems with Philips Healthcare. Her adventures took her back to the tissue bank industry in 2016 to assist in building out the Quality Systems of then start-up company, StimLabs, Inc. She is the Director of Donor Services and cross-functions with multiple departments within StimLabs. Ann has dedicated her career to continuous improvement and committed to honoring the integrity of the gift of birth tissue donation.
$i++ ?>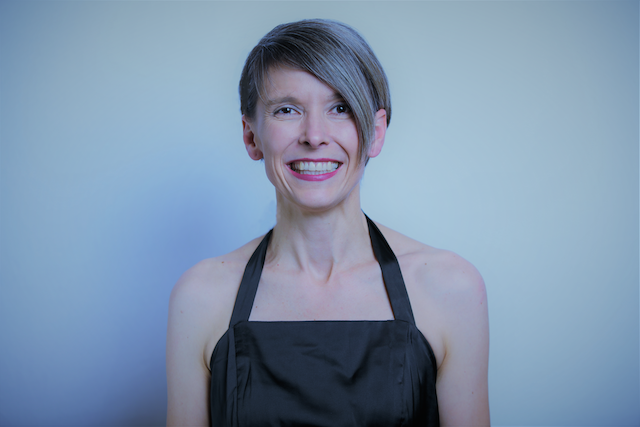 Anne Engemann, PhD
Anne Engemann began working with Axogen in 2014 as a Product Development consultant and in 2016 was brought on as a Clinical and Translational Scientist. Since that time, she has held roles as a Medical Science Liaison and is currently the Manager of the Medical Affairs department. In this role she is responsible for scientific communications, publication planning, grants, and surgeon education. Prior to her time at Axogen, Dr. Engemann completed postdoctoral research at the University of Florida and the Karolinska Institute in Stockholm, Sweden. Dr. Engemann earned a BS in Speech Pathology and Audiology and an MA in Audiology from Western Michigan University and a PhD in Neuroscience from the University of Cincinnati. Prior to earning her PhD, Dr. Engemann spent several years providing audiology and intraoperative neurophysiological monitoring services.
$i++ ?>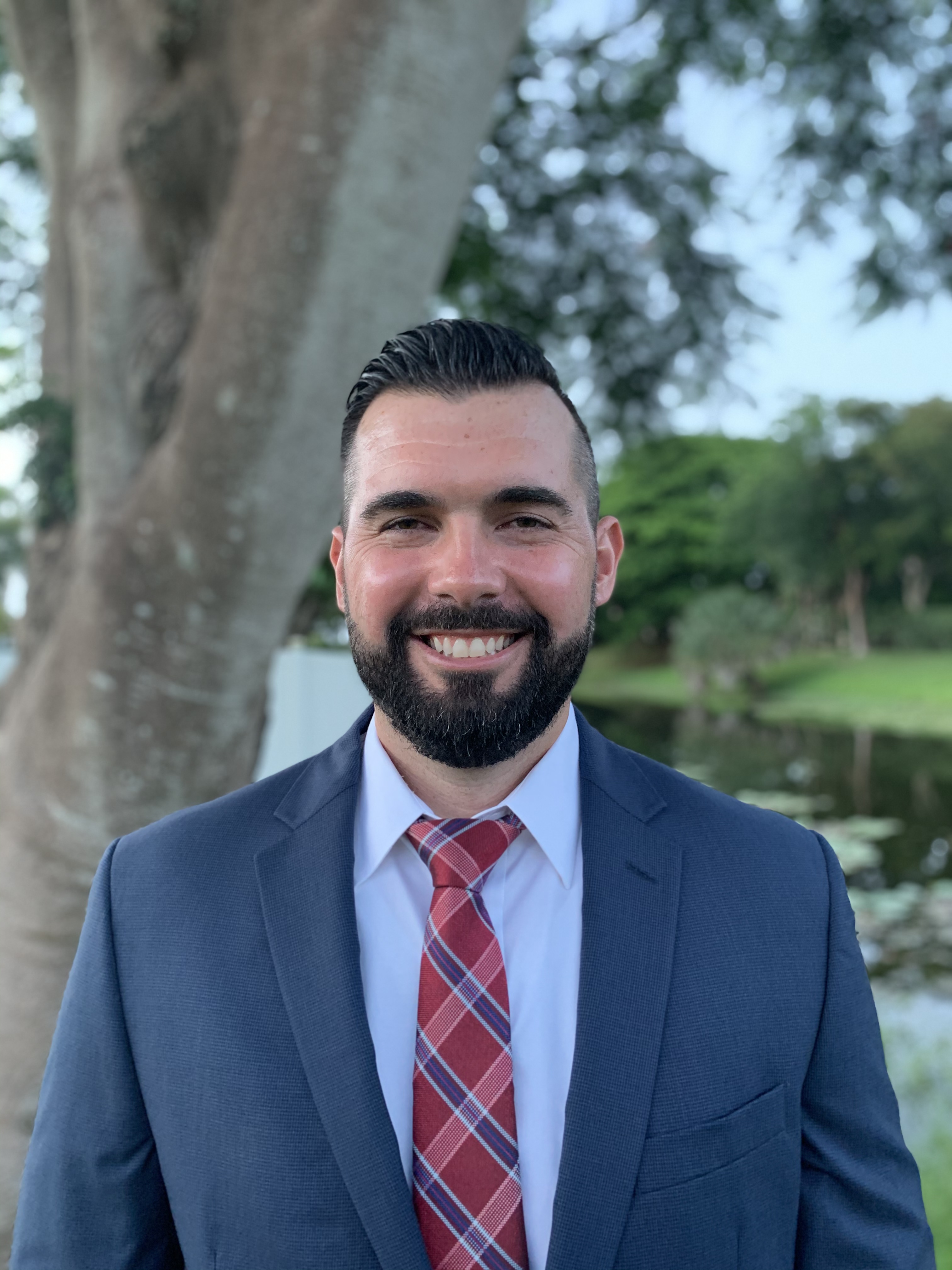 Brian S. Schultz, BA
Brian S. Schultz joined TissueTech in September 2019 with over 13 years of Environmental, Health and Safety (EHS) industry experience. Brian has experience in providing safety leadership during emergency management events, developing behavior-based safety training programs for senior leadership and working with front-line employees providing guidance in achieving an incident-free worksite. Brian has a passion for safety and protecting the environment.
As a proud graduate from the University of Oklahoma with a bachelor's degree in Meteorology and a minor in Broadcast Journalism, outside of work you will find Brian cheering on his Oklahoma Sooners. He is an avid beach goer and health nut. You can find Brian enjoying his 15-year-old puppy or spending time with friends and family.
$i++ ?>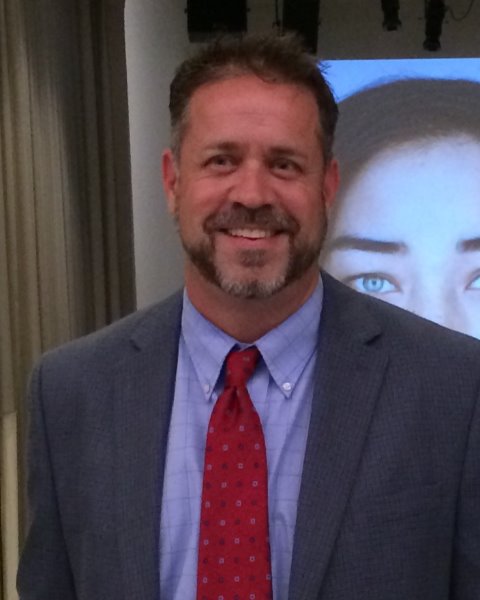 Christopher E. Agle, RN, MS, CTBS
Chris is the Vice President & General Manager of Legacy Donor Services Foundation in Miami, Florida. Legacy Donor Services Foundation connects individuals through the acceptance of a loving gift that can be cherished by those in need and assisting them in their journey to start a Legacy. Your Gift, Their Life.
Chris's passion and dedication for donation began 30 years ago with the American Red Cross Tissue Services and through his time, he has been fortunate to work in most all aspects of our industry. Working to support AATB as a member, volunteer and serving on committees has allowed him to give back to an industry that has given him his career.
$i++ ?>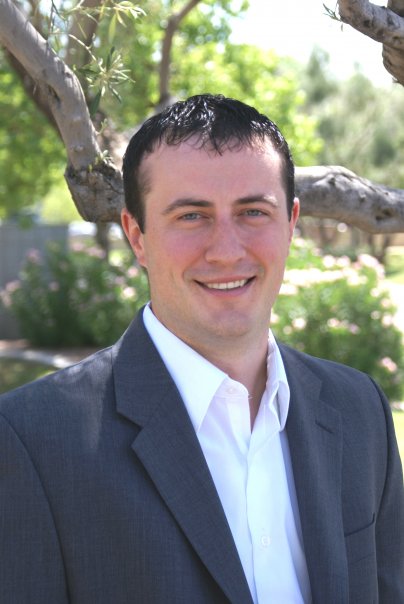 David Breedlove, MBA
David Breedlove currently serves as the CEO and President of United Tissue Network. Since 2009, United Tissue Network has operated as a non-transplant anatomical tissue bank partnering with other institutions to contribute to the advancement of medical technology and medical education. David has been instrumental in the company's global expansion as well as driving business growth through the development of strategic partnerships. With a hyper-focus on long-term goals and a unique forward-looking vision, David has been successful in not only developing a solid foundation for United Tissue Network, but also in creating innovation and growth for the industry as a whole.
$i++ ?>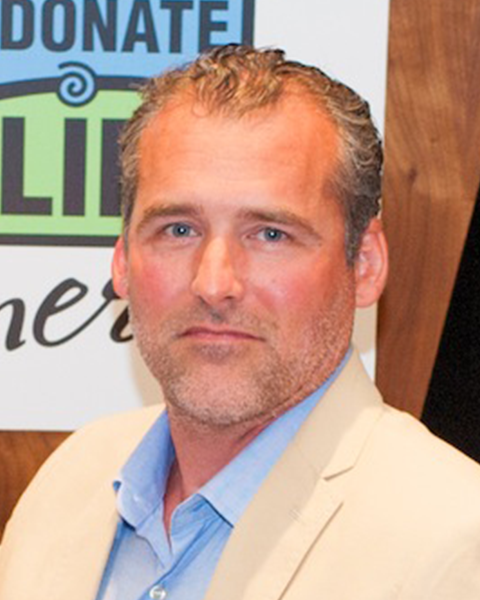 David Fleming
David Fleming is the President & CEO of Donate Life America. Donate Life America is a national not-for-profit corporation that's core mission is to increase organ, eye and tissue donation in the United States. Donate Life America consists of national members and state-based teams focused on solving the national healthcare crisis presented by the lack of available organs and tissue for lifesaving transplants.
David is a native of Richmond, Virginia where he still lives with his wife Tera and his two children, Aidan and Audrey. He is a graduate of the College of William & Mary where he earned degrees in accountin and religious studies. He continued his studies with graduate work at the University of North Carolina.
David began his professional career with KPMG Peat Marwick as an auditor in the firm's international business practice. Since that time, he has worked with organizations ranging from sports marketing companies to futures' fund management firms. Prior to joining Donate Life America 19 years ago, he served as a director of marketing for what is now PriceWaterhouseCoopers, the world's largest public accounting and professional services firm.
In addition to his professional activities, David works with youth in a variety of capacities including mentoring, tutoring and coaching track and field. He is an active member of several nonprofit boards in Richmond.
$i++ ?>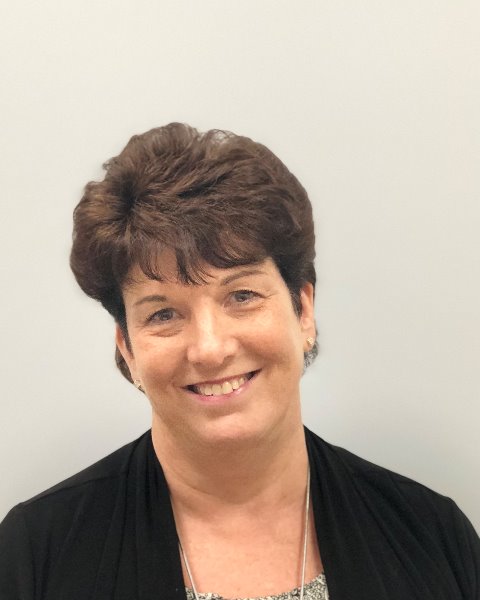 Diana H. Buck, M.Ed., MBA, CTBS
Sr. Vice President Tissue Donation Services
New England Donor Services
Diana is the Sr. Vice President, Tissue Donation Services (TDS) at New England Donor Services (NEDS). As a member of the executive team she provides pointed, strategic direction in the achievement of the organization's goals and objectives, while promoting harmonious integration between all functions and departments. Through the application of executive-level leadership and oversight, maximizes the value for partners, stakeholders and donor families by engaging and empowering a dedicated workforce. Through a rigorous alignment of mission, vision and goals all TDS leaders strive to deliver high-quality tissue recovery services, optimize work-place performance through the selection, training, and development of tomorrow's leaders and drive best practices through active participation in AATB. Diana transitioned from a career in Education Administration to Tissue Banking in 1999 and has been an engaged member of the AATB community since 2001.
New England Donor Services NEDS (formerly New England Organ Bank)
NEDS is a dynamic organization of dedicated professionals who are driven to achieve the mission of saving and healing lives through organ, tissue and eye donation. NEDS is an affiliation of two extraordinary federally designated organ-procurement organizations, LifeChoice Donor Services and New England Organ Bank. The NEDS Tissue Donation Services provides the full array of tissue and ocular recovery services in six New England states. NEDS is registered with the FDA as a tissue and ocular recovery agency and is accredited by AATB and EBAA.
$i++ ?>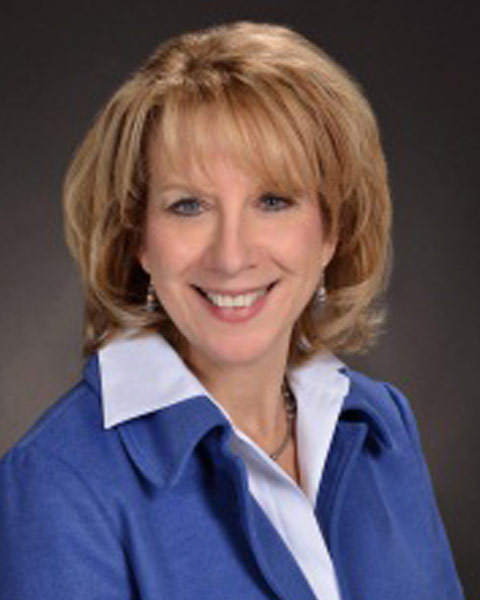 Diane Bickford
Diane Bickford has a master's degree in social work and has maintained her ASQ certification in Quality Management and Organizational Excellence since 2000. She received her Six Sigma Black Belt in 2010. She has over 20 years of quality management and operations experience in a variety of healthcare settings including adult MH/MR, skilled nursing facilities and children's psychiatric care. Diane received her training in Professional Coaching from Duquesne University and is certified through the International Coaches Federation.
Diane's leadership experience has been in both for and non-profit organizations. At the Center for Organ Recovery and Education, Diane oversees regulatory affairs, human resources/organizational development and all process improvement functions. Diane has developed and implemented quality management and process improvement programs throughout organizations. She has designed and presented numerous training courses to include: advanced level leadership training, communication skills, time management, team building, supervision, quality management and process improvement. Diane also functions as an internal professional coach. Diane is actively involved in several quality initiatives in the OPO community and is currently serving as member of the UNOS Operations & Safety Committee.
$i++ ?>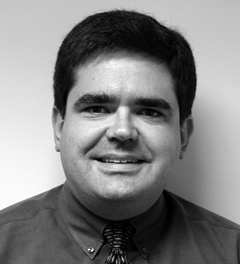 Gregory Ray, MD
Dr. Gregory Ray is the Medical Director at CryoLife in Kennesaw, GA. Dr. Ray is past Chair of the AATB Physicians' Council, has served on the AATB Board of Governors, and is currently on the AATB Standards Committee. Dr. Ray received his B.S. degree in Biology from Oglethorpe University in Atlanta, GA and his M.D. degree from Medical College of Georgia in Augusta, GA. He completed a fellowship in Molecular Medicine at the Institute for Molecular Medicine and Genetics at MCG.

He completed postgraduate training in Anatomic Pathology and Laboratory Medicine and was Chief Resident at Emory University in 2000. Dr. Ray is certified by the American Board of Pathology in both Anatomic and Clinical Pathology, with a special interest in cardiovascular pathology. He is a fellow of the College of American Pathologists and a member of the Society of Cardiovascular Pathology. Prior to joining CryoLife in 2003, Dr. Ray served as Laboratory Medical Director and Staff Pathologist in four Atlanta area community hospitals.
$i++ ?>
Jami Otis, BS, CTBS
Training Manager of Donor Records
Jami Otis joined AlloSource in May 2007. She brings over 22 years of experience in the healthcare industry, with 15 years focusing on training/education. Jami received her education from the University of Colorado Boulder in Molecular, Cellular, and Developmental Biology. Prior to joining AlloSource, Jami spent 13 years in the blood banking/cord blood industry, has experience in tissue recovery, and was an EMT-Intermediate for a rural ambulance service. Jami is currently the Donor Records Training Manager and runs the AlloSource Placenta Donation Program.
$i++ ?>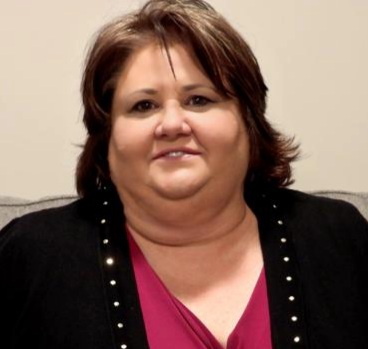 Jamie Tichota-George, ST, CTBS
Jamie is a Tissue Donation Coordinator with Live On Nebraska where she was instrumental in launchingthe birth tissue program. As a surgical technologist, Jamie spent the majority of her career working ingynecology and plastic surgery, serving as the Clinical Resource Technologist at Bergan Mercy MedicalCenter in Omaha for 14 years. Jamie joined the Live On Nebraska team in 2015 as a Tissue ProcurementCoordinator. When the birth tissue program was developed in 2018, Jamie's experience in OBGYN andwound care made her a natural fit for the program. In addition to her recovery duties, Jamie works toeducate hospital staff and providers on the benefits of placental donation and the donation process.Because no two hospitals are the same, Jamie is continuously developing new practices to adapt to theunique needs of each hospital.

$i++ ?>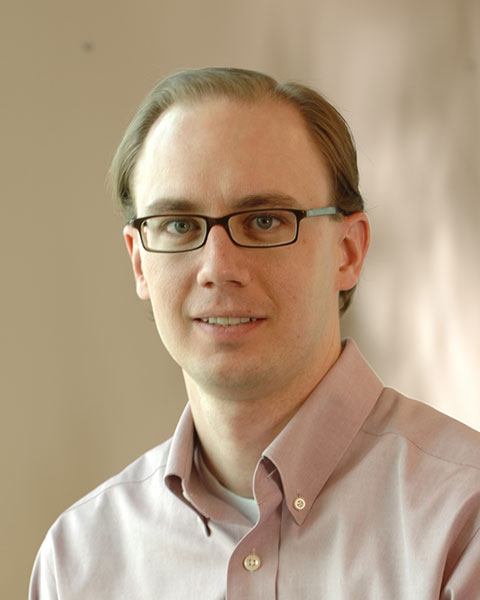 Jan Zajdowicz, MS, CTBS
Jan Zajdowicz is the Director, Product Safety at AlloSource where he specializes in the field of microbiology. He holds a Bachelor's degree in Biology from Virginia Tech and a Master's degree in Biotechnology from Old Dominion University where he trained under Dr. Wayne Hynes and Dr. Lloyd Wolfinbarger. Jan has over 18 years of tissue banking industry experience and has worked in research positions at both LifeNet Health and AlloSource.
Jan currently leads a research microbiology team at AlloSource and has responsibilities with system operations around new product development.
$i++ ?>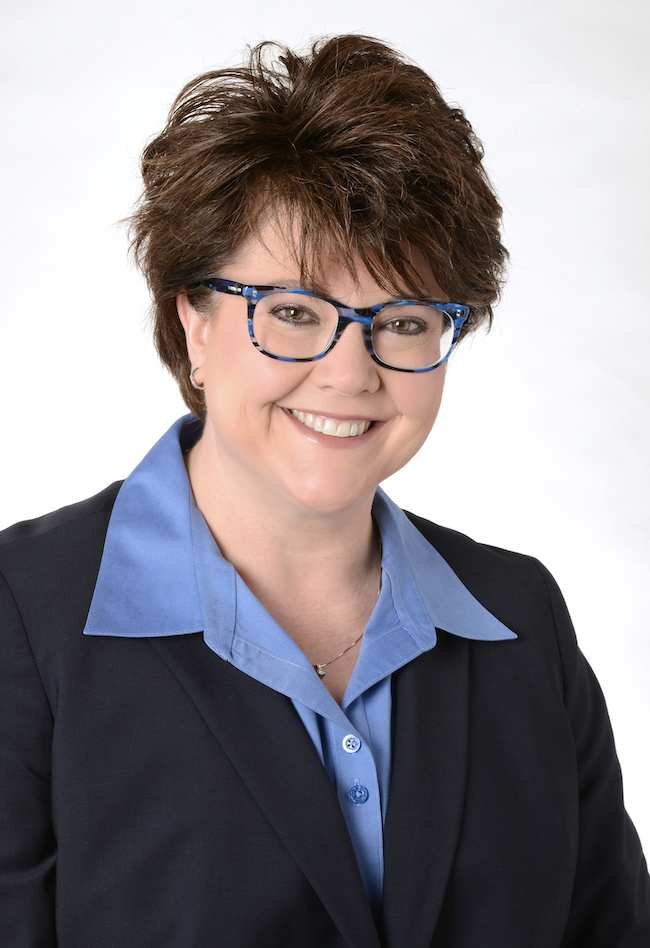 Jennifer Prinz, RN, BSN, MPH
Named CEO in December of 2019, Prinz began her tenure as CEO on July 1, 2020. Prior to the promotion, she served as Donor Alliance's Chief Operating Officer (COO) for 12 years. As COO Prinz oversaw more than 80 percent of the organization including the clinical, quality, hospital development, performance excellence, and public relations departments. Thanks to Jennifer's leadership Donor Alliance has achieved outstanding clinical, operational and financial outcomes, culminating in a Malcolm Baldrige National Quality Award in 2018. Donor Alliance's two-state service area of Colorado and Wyoming have also grown to boast some of the highest authorization and donor designation rates in the country.
Prior to Donor Alliance, Jennifer served as director of procurement and director of quality systems and compliance at Tennessee Donor Services and has more than two decades of experience in the donation and transplantation field. She also has vast experience in trauma care including a stint as the director of the trauma center & neuro ICU at the University of Tennessee Medical Center.
Jennifer is a licensed registered nurse in the state of Colorado and holds her Certified Tissue Bank Specialist (CTBS) and Certified Procurement Transplant Coordinator (CPTC) certifications. She holds a Master of Public Health (HPA) from the University of Tennessee, Knoxville and a Bachelor of Science in Nursing (BSN) from Wright State University in Dayton, Ohio.
Currently serving as a member of the board of directors for Rocky Mountain Performance Excellence, Life Logics, AlloSource and the University of Denver, Latino Center, Prinz has also served as a national examiner for the Malcolm Baldrige National Quality Award Program. She also represents the organization as a part of numerous groups in the field of donation and transplantation.
$i++ ?>

Jill Hamilton, BA
Ms. Hamilton, Donor Records Manager, joined AlloSource in 2006 and brings more than 15 years of experience in the healthcare industry. She received her bachelor of art degree in psychology from University of Colorado at Boulder. Prior to joining AlloSource, Jill spent 13 years in the tissue industry with Donor Alliance and Nevada Donor Network.
$i++ ?>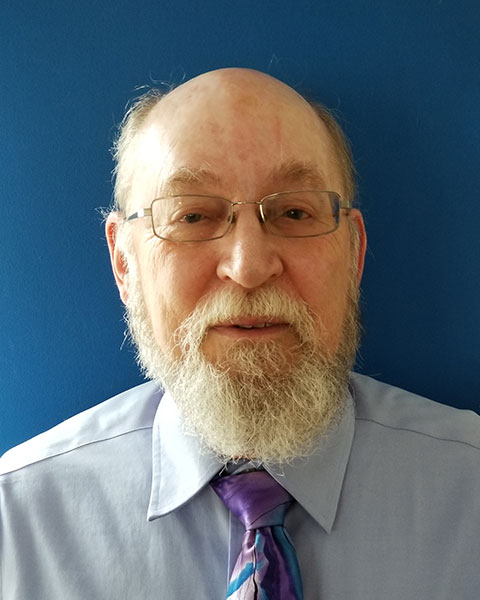 Jim Vidas
Jim Vidas was burned in a house fire in Aspen Hill, Maryland, in November 2011. He spent 3 weeks in the burn unit at Washington Hospital Center, where four sets of skin graft surgery with donated skin helped him recover.
He has had a wide range of responsibilities during a career of over 40 years with the Department of Defense.
He supports Donate Life and BeADonor.org by speaking, writing and participating in donor awareness work with the Washington Regional Transplant Community (WRTC).
He facilitates Burn Support Groups at Washington Hospital Center and regularly attends the World Burn Congress.
He is a long-time soccer and basketball referee, and is active in his grandson's boy scout troop.
$i++ ?>

Kevin P. Corcoran, CAE
Kevin Corcoran is the President and Chief Executive Officer of the Eye Bank Association of America (EBAA). Kevin is an experienced non-profit executive (20+ years as CEO) who excels at restructuring operational, financial and personnel resources to improve efficiency, identify and address unserved customer needs and improve the bottom line.
$i++ ?>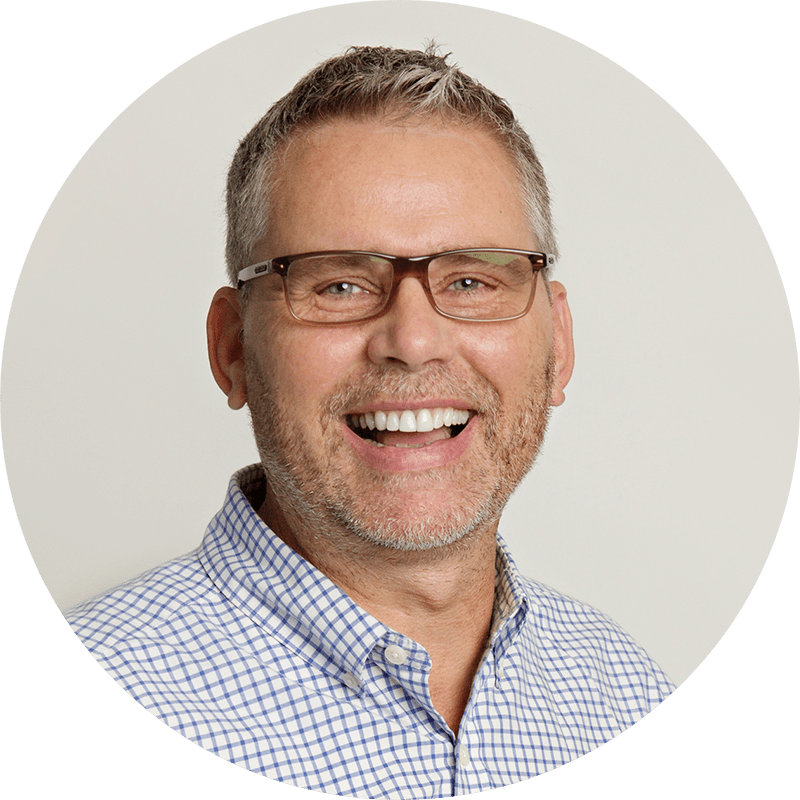 Kurt Weber, MA, MBA
Weber founded Birth Tissue Recovery in 2011 after developing an appreciation for the clinical efficacy of birth tissue-derived wound care products. He has undergraduate (University of Wisconsin) and graduate degrees (University of Washington) in philosophy, and an MBA from Wake Forest University. He studied ethical issues raised by organ donation and transplantation including informed consent and allocation of scarce medical resources, and tries to work hard to preserve the integrity of gift giving and the altruistic nature of human tissue donation whether from living or deceased donors.
$i++ ?>
Lisa Upsher, MS
Lisa Strother Upsher, MS is the Minority Organ Tissue Transplant Education Program (MOTTEP) Director and Multicultural and Faith Based Community Outreach Coordinator for the Center for Organ Recovery and Education (CORE). Mrs.Upsher's primary focus is to increase the multicultural and faith-based communities' public awareness on the importance of organ and tissue donation and transplantation. Her responsibilities include coordination of educational outreach programs, community health center collaboration, special projects, publications and communication efforts designed to promote CORE and donor registration throughout western Pennsylvania and West Virginia.
She's currently a member of the Association of Multicultural Affairs (AMAT) Board of Directors, Donate Life Pennsylvania and West Virginia state teams and Donate Life America (DLA) Advisory Council.
Past service includes 2016 DLA Pinnacle Award Winner, former DLA National Observation Committee Chair, AMAT Membership Committee Chair, the United Network of Organ Sharing (UNOS) Multicultural Affairs Community (MAC) Region 2 Liaison, a member of the Greater City of Pittsburgh/Citiparks Great Race Committee, 2013 Greater Pittsburgh Dignity & Respect Champion and 2014 New Pittsburgh Courier 50 Woman of Excellence.
Ms Upsher has over twenty-five years of community advocacy experience and a Master of Science Degree in Organizational Leadership from Geneva College.
$i++ ?>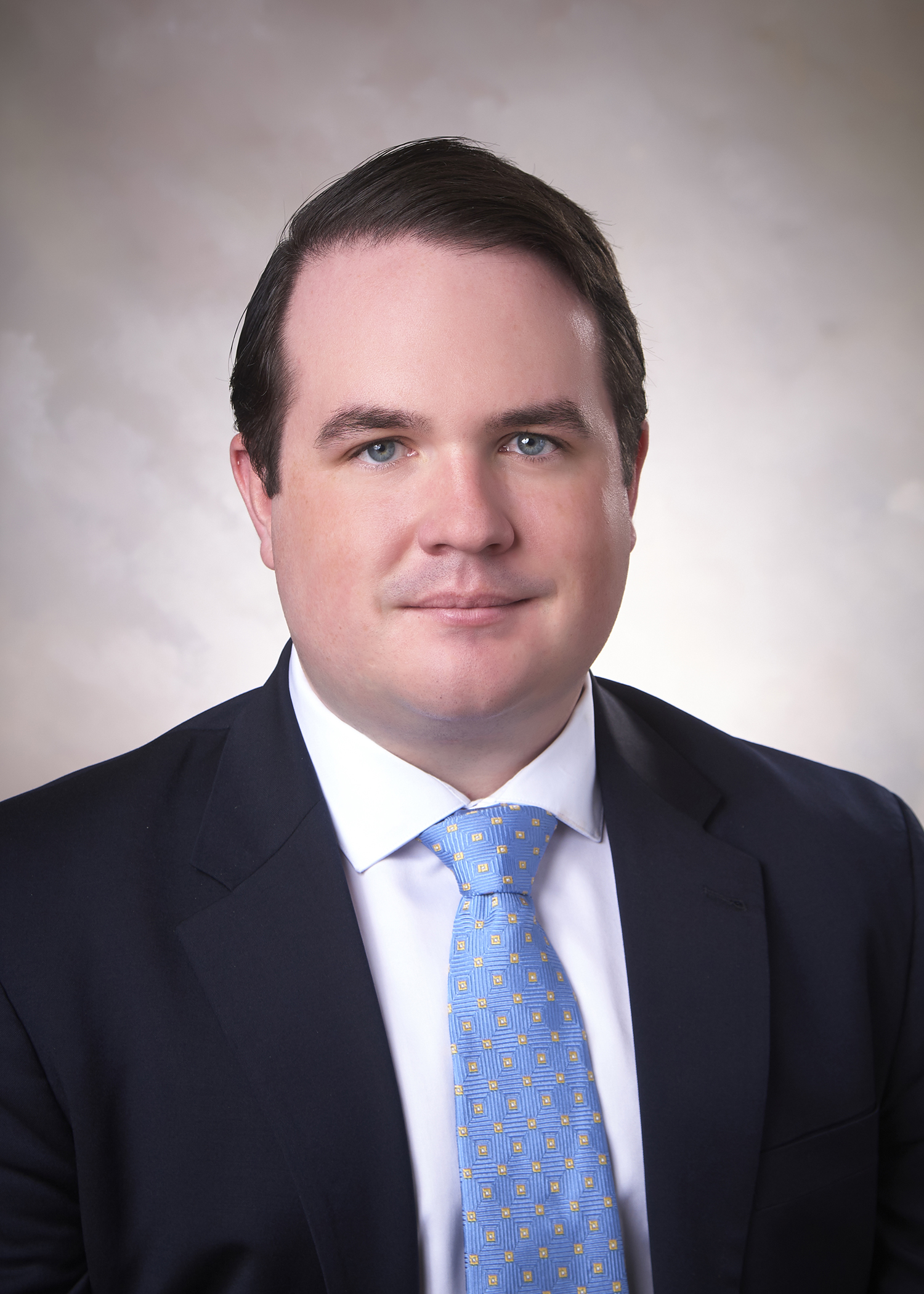 Luke R. Vogelsberg, D-ABMDI 
Luke R. Vogelsberg, D-ABMDI is one of the Forensic Operations Directors at the Office of Chief Medical Examiner of the City of New York (OCME), the largest medical examiner office in the United States. Specifically, he serves as Assistant Director of Forensic Investigations, part of the management team overseeing a staff of more than 40 Medicolegal Investigators and their supervisors, who investigate all manners of death throughout New York's five boroughs. New York City was the area hardest-hit by COVID-19 in the United States, and during the City's COVID-19 response, Luke was pulled from his day-to-day functions to develop and implement emergency "just-in-time" training and oversight for nearly 200 non-essential Agency staff reassigned into essential roles, to manage expanded COVID operations. During COVID operations, Luke also took over managerial oversight of OCME's Communications Department, a role in which he is still serving. In his roles in Investigations and Communications, Luke works closely with LiveOnNY, New York's organ and tissue procurement organization.
Prior to coming to NYC in January of 2019, Luke was the Director of Investigations and Morgue Operations at Sparrow Hospital's Department of Forensic Pathology, which serves as the Medical Examiner's Office for several mid-Michigan Counties. There, Luke started as an autopsy assistant and death scene investigator while studying biochemistry and molecular biology at Michigan State University. Luke has been a Diplomate of the American Board of Medicolegal Investigators since 2014, and has served on several professional and nonprofit executive and advisory boards.
$i++ ?>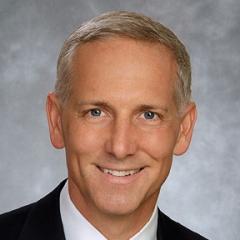 Marc Pearce, MBA
President and CEO
Marc Pearce, MBA, joined AATB as President and CEO this past June. Pearce has had a distinguished career in the transfusion medicine and cellular therapies field, with decades of experience and knowledge, as well as a passion for member-focused organizations.
For the past ten years, Pearce served as the Vice President, Business Systems for Creative Testing Solutions, the largest blood donor testing laboratory globally, responsible for testing over 70 percent of the US blood supply. Prior to joining CTS, Pearce worked for over a decade at AABB (formerly the American Association of Blood Banks) and was the Chief Marketing Officer upon his departure.
Pearce received an undergraduate BA degree from Georgetown University and an MBA from the University of Maryland, Robert H. Smith School of Business.
$i++ ?>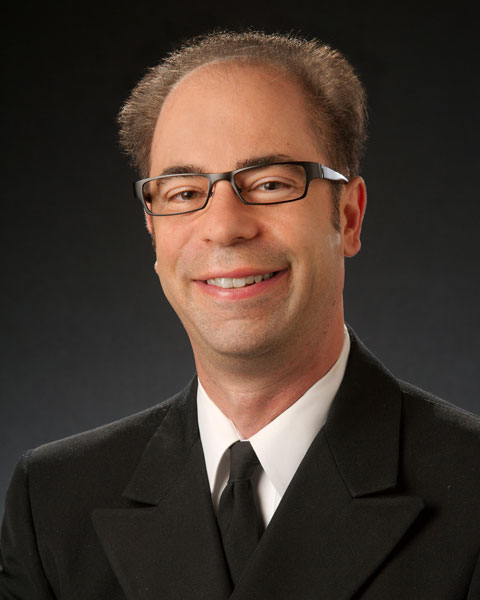 Matthew J. Kuehnert, MD, FACP, FIDSA
Dr. Kuehnert is the chief medical officer of MTF Biologics, a nonprofit tissue processor founded in 1987, and has been with the organization since 2017. He is Professor of Medicine at Hackensack Meridian School of Medicine, is a fellow of the American College of Physicians and the Infectious Diseases Society of America, and is incoming Chair of the AATB Physicians Council.
Before 2017, Dr. Kuehnert was Director of the Office of Blood, Organ, and Other Tissue Safety at the Centers for Disease Control and Prevention.
He completed his undergraduate education at the University of California at San Diego and received his medical degree from Columbia University's College of Physicians & Surgeons. He trained in Internal Medicine at Stanford University and the University of California at San Francisco, and in Infectious Diseases at Emory University.
$i++ ?>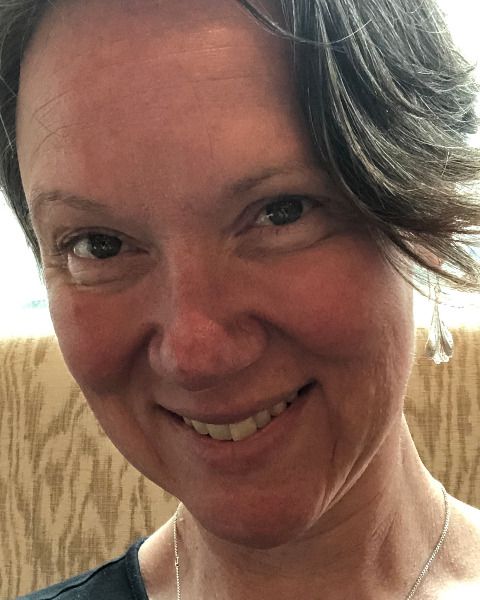 Melissa Greenwald, MD
Melissa Greenwald, MD is an internationally recognized expert in cell, organ and tissue safety and policy. Dr. Greenwald is a graduate of the Uniformed Services University School of Medicine who spent 25 years on active duty in the US Public Health Service with over 14 years at the U.S. Food and Drug Administration regulating human tissues for transplantation. Dr. Greenwald also spent four years at the Health Resources and Services Administration where she retired as the Director of the Division of Transplantation. Dr. Greenwald now directs her own consulting business specializing on safety management and regulatory affairs for cell, organ and tissue products. Dr. Greenwald serves the tissue banking industry in various roles, including Medical Director, Scientific Advisor, and Regulatory Affairs. She serves on the AATB standards committee as a representative of the Physicians Council.
$i++ ?>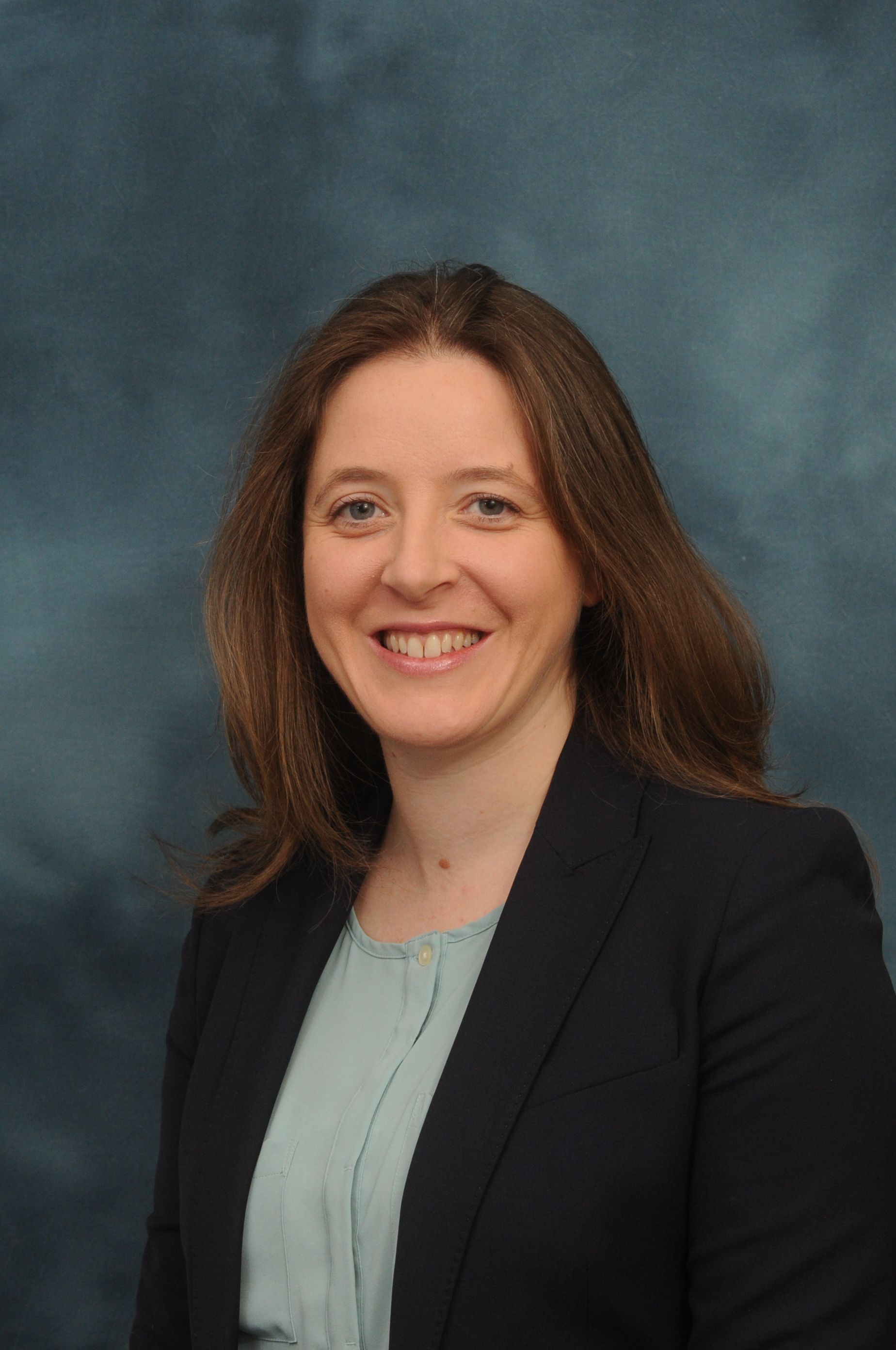 Melissa VonDran, PhD
Dr. VonDran, is the Vice President Operations & Director, Biorepository at the National Disease Research Interchange (NDRI), a 501(c)(3), not-for-profit organization that provides human biospecimens to scientists in academic, corporate and independent research organizations to advance biomedical/bioscience research and development worldwide. Dr. VonDran is responsible for strategy development as well as management of NDRI's Operations department, including its College of American Pathologists (CAP)-accredited Biorepository.
Dr. VonDran earned her doctoral degree in neuroscience and cell biology from Rutgers-Robert Wood Johnson Medical School and completed a post-doctoral fellowship in the Department of Medicine at Weill Cornell Medical College. Her work focused on evaluating neurotophins and their receptors as potential targets for therapies for neurodegenerative diseases using animal models, resulting in several published articles. She is a member of the Society for Neuroscience. Dr. VonDran draws upon her own 10-year+ experience as an academic research scientist to translate the research community's needs into new research programs for NDRI.
$i++ ?>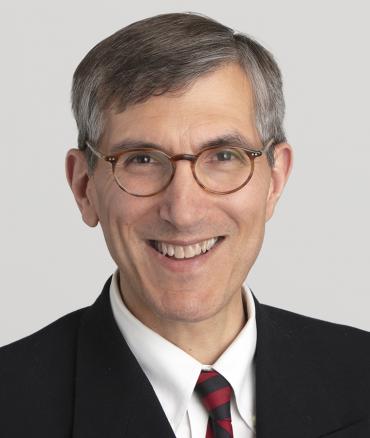 Peter Marks, MD, PhD
Peter Marks, M.D., Ph.D. is the director of the Center for Biologics Evaluation and Research (CBER) at the Food and Drug Administration. The center is responsible for assuring the safety and effectiveness of biological products, including vaccines, allergenic products, blood and blood products, and cellular, tissue, and gene therapies.
Dr. Marks and center staff are committed to facilitating the development of biological products and providing oversight throughout the product life cycle.
$i++ ?>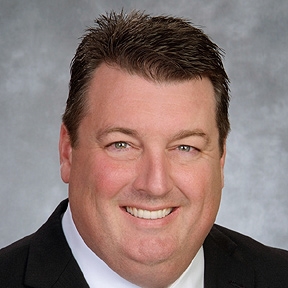 Phillip Williamson, Ph.D.
Dr. Williamson currently serves as the Chief Scientific Officer for Creative Testing Solutions (CTS). CTS is the largest blood donor screening laboratory system in the world and currently performs infectious disease screening for more than 75% of the US blood supply. He holds MS and PhD degrees in Molecular Biology. He is an author on 50+ peer reviewed publications and serves as a member of the AABB Transfusion Transmitted Disease Committee, the International Society of Blood Transfusion Transmitted Disease Working Party, and as a reviewer for a variety of journals. His current research focus is the epidemiology, genetics and associated clinical manifestations of emerging infectious diseases which may be transmitted through transfusion, and the development of diagnostic systems for the rapid assessment of disease outbreaks.
$i++ ?>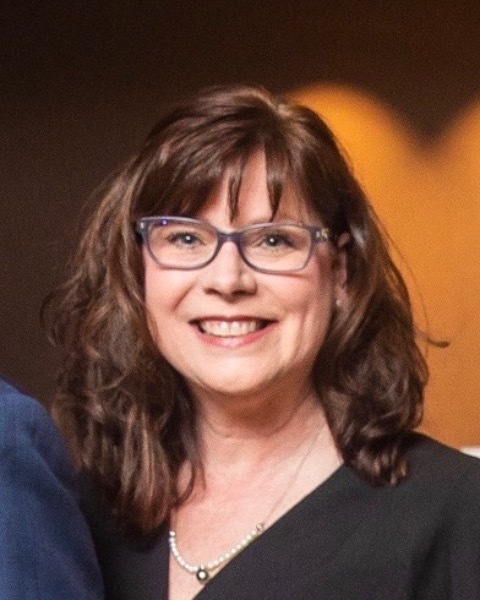 Ronda J. Horstman, BS, CTBS
Vice President, Recovery Partner Services
Community Tissue Services
Ronda Horstman has been in the organ and tissue donation field for over 25 years. A Certified Tissue Banking Specialist and an active member of AATB where she has served as the Chair, Vice-Chair, and Secretary of the Recovery and Donor Suitability Council, a Coach for the Emerging Leader's Program, and a member of both the Public and Professional Relations and Accreditation Committees. In 2000, she was awarded AATB's Peer Recognition Award for Public and Professional Relations. She has served on the Advisory Council and is currently serving as a Board Member for Donate Life America. She is a graduate of the University of Texas at Arlington where she earned a Bachelor of Science degree in Interdisciplinary Studies with a focus on Medical Management and a minor in Business Administration.
$i++ ?>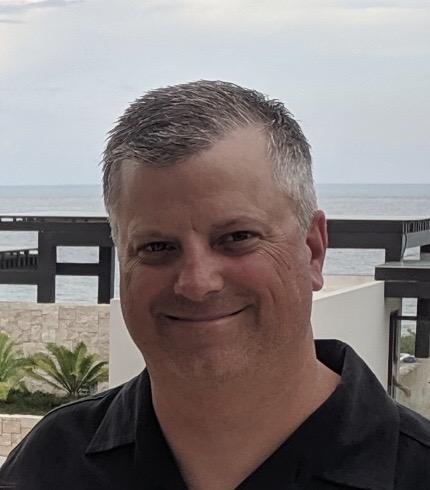 Ronnie Aga, BS
Ronnie graduated in 1990 from University of North Texas with a Bachelor's of Science degree in Biology. Since graduation, he has spent his entire career in transplant laboratory medicine. During the last 29 years, Ronnie performed multiple testing assays, led the client services and specimen management departments, directed sales activities and managed the client supply and logistics support services. Ronnie was a cofounder for VRL Laboratories and currently serves as Vice President of Support Services for VRL Eurofins which includes corporate sales, marketing, account management, Human Resources and Information technology.
$i++ ?>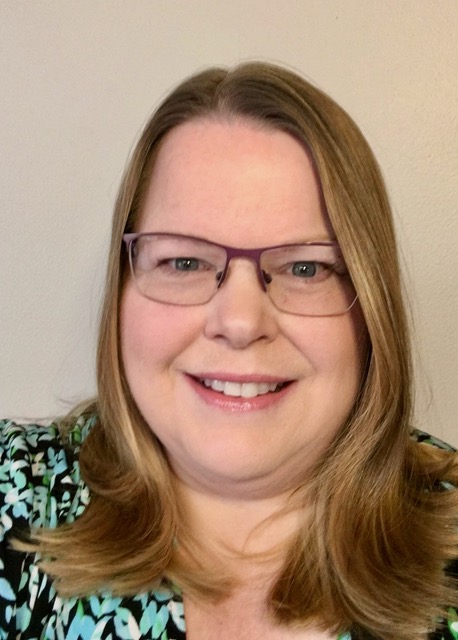 Sabrina Qualley, BA, MLT(ASCP), CTBS, CQA (ASQ)
Sabrina has 30 years of experience in blood and tissue banking. She is a Certified Quality Auditor, a Certified Tissue Banking Specialist and has a Medical Laboratory Technician degree. Sabrina has been performing accreditation inspections as an independent contractor for AATB for 9 years. Prior to that, she was the Quality Program Manager for the tissue program at LifeCenter Northwest, the QC Specialist at Northwest Tissue Center, the Lead Operational Tech for the Islet and Cell Processing Laboratory at Puget Sound Blood Center, and started her career in the transfusion service (cross-match and red cell reference laboratories) of Puget Sound Blood Center.
$i++ ?>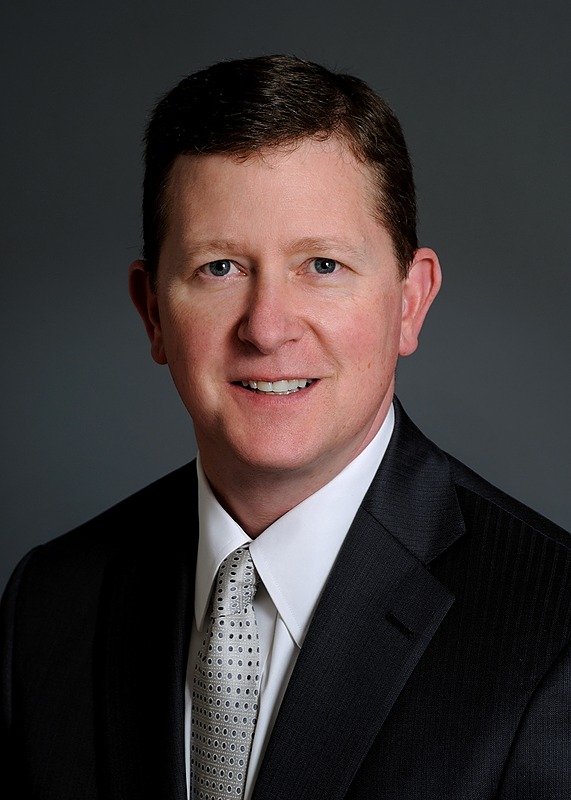 Steve Miller, MBA CAE
Steve Miller joined the Association of Organ Procurement Organizations in February 2020 as the CEO. He previously served as the COO for the Ambulatory Surgery Center Association having been promoted from Director of Government and Public Affairs. Miller served as the Director of OPHTHPAC and Political Affairs for the American Academy of Ophthalmology, Senior Director of Legislative Affairs for the American Health Care Association, and spent seven years on Capitol Hill.
$i++ ?>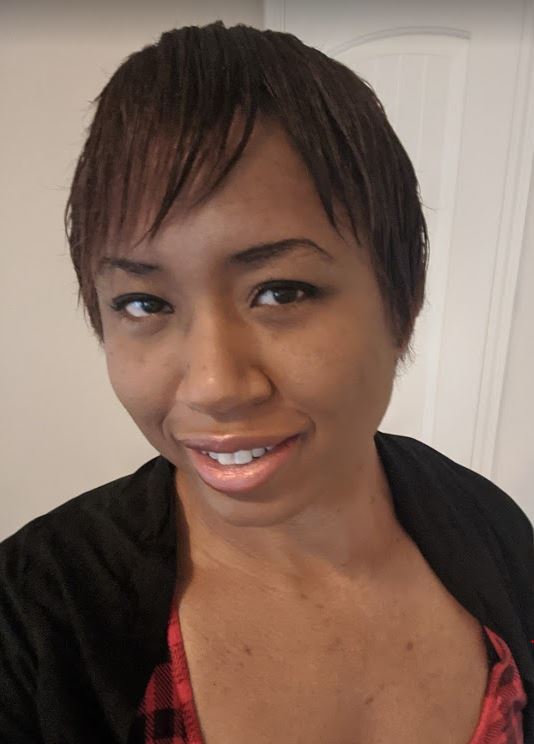 Tina Ogidi
Tina Ogidi was born and raised in Illinois. Once married, she moved to Atlanta, Ga in 2014. She is a mother of three with two surviving children. As a graduate from Andrews University, she holds a bachelor's degree in Secondary Education. Tina is a science teacher by profession; however, she currently focuses her attention towards the home. In her spare time, Tina enjoys crafting memory boxes for families going through a child loss. As a Christian by faith, Tina is also a member of several support groups to help other families stricken by the tragedy of a loss.
$i++ ?>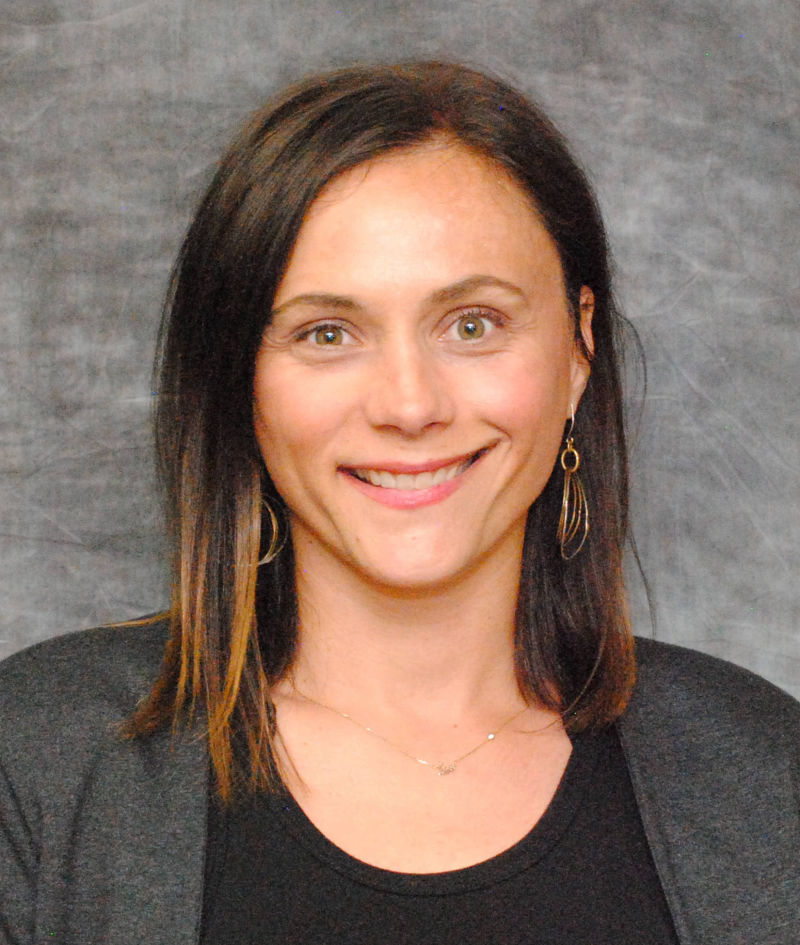 Tamara Smolic
Tamara Smolic is the Birth Tissue Coordinator at Donor Network of Arizona. Tamara began her career at Donor Network of Arizona in 2016 as a Donor Support Coordinator where she excelled in family conversations. Seeking more knowledge about the world of tissue banking and growth within her organization, Tamara started down a new path as the first Birth Tissue Coordinator in June of 2019. Since her time as the Birth Tissue Coordinator Tamara has become the face of Birth Tissue donation in the state, growing and maintaining hospital and physician relationships, providing education, developing a training curriculum, and performing all aspects of the Birth Tissue role. Tamara hails from the Pacific Northwest and is a graduate of Boise State University. Originally intending to go to law school she sometimes wonders how she talked herself into the world of tissue banking but, finds the work too rewarding to look back now.
$i++ ?>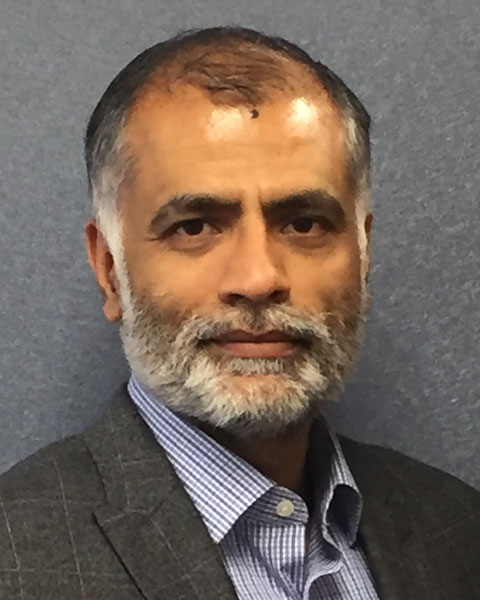 Uzair Rajput, MS
Chief Operating Officer, Lean Six Sigma Black Belt, MS Mechanical Engineering
Instant Systems, Inc.
Uzair is the Chief Operating Officer at Instant Systems, Inc., world's leading provider of highly effective packaging systems for Human Tissue Banking, Cell Therapy, and Medical Devices situated in Norfolk, VA, where is responsible for maintaining effective Supply Chain through all value streams. Uzair is also a long term and active member of American Association of Tissue Banking and currently serves as a member of AATB's Board of Governors, Standards Committee, and the Chair of the Processing and Distribution Council. Prior to this, Uzair served on the Accreditation Committee. Uzair has also helped to write the very first packaging guidance document (No. 9) for AATB membership.Uzair holds the degree of M.S. in Mechanical Engineering and is a LEAN Six Sigma Black Belt. Uzair is an avid practitioner of LEAN with over ten thousand hours of hands on experience in LEAN and Quality.Prior to joining Instant Systems Uzair spent nearly a decade in a leading Human Tissue Bank with progressively increasing responsibilities particularly in the fields of Quality and Continuous Improvements. From the early stages of career Uzair was immersed in Product Safety, Quality, Supply Chain Management and LEAN Thinking. Later, Uzair continued to partake in Quality Management and LEAN based transformation within the Tissue Banking Industry, working with and training all types of groups within the human tissue donation continuum. Uzair has over ten thousand hours of experience in hands on efficiency improvement through LEAN Thinking.
$i++ ?>
Key:

Complete

Next

Failed

Available

Locked