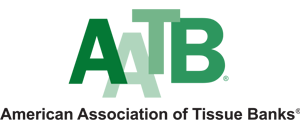 AATB Learning
Register

Non-member - Free!
Member - Free!
The CTBS Prep Course includes lectures, slides, quizzes, live Q & A sessions, and additional study materials.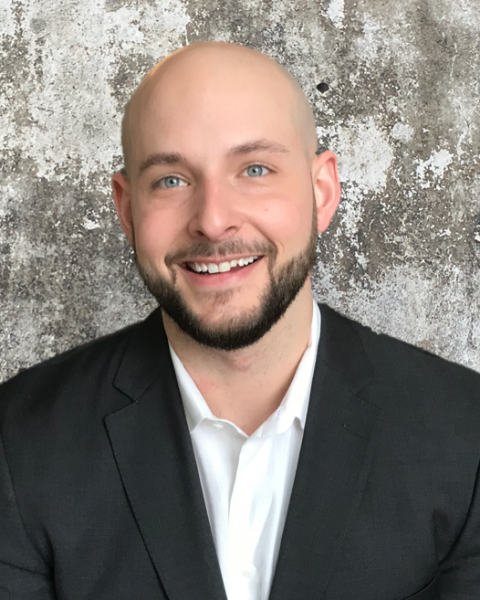 Jonathan Boyd, MS, LSSBB, CTBS
Director of Education
Jonathan has worked in multiple roles within the tissue banking and transplant industry including recovery and leadership roles. Jonathan is currently the Director of Education at AATB where he oversees the development of educational programming and the Certified Tissue Bank Specialist program. Jonathan earned his undergraduate degree in communications and a master's degree of science in management. Jonathan is a Certified Tissue Bank Specialist and a certified Lean Six Sigma Black Belt.
Jonathan is an active member of the International Association of Coroners & Medical Examiners (IACME), an Affiliate Member of the National Association of Medical Examiners (NAME), a member of the American Society of Association Executives (ASAE), and an active committee member of IACME, NAME, and Donate Life America.
$i++ ?>
Louis Jares, BS, CTBS, CEBT, D-ABMDI
Education Director
Louis Jares is an Education Director with the Musculoskeletal Transplant Foundation (MTF). Having been in the tissue banking industry for over 23 years, he began his work in the field of donation at the Mile High Transplant Bank in Denver in 1996 and has since also worked for Donor Alliance and The Rocky Mountain Lions Eye Bank. Louis has a Bachelor of Science in biology and is also a Certified Tissue Bank Specialist (1998), a Certified Eye Bank Technician (2003), a Registered Diplomate with the American Board of Medicolegal Death Investigators (2006), and an affiliate member of the National Association of Medical Examiners (2009). He has participated in several committees and projects over the years including the AATB Accreditation and Education Committees, the Donor Alliance Mortuary Resource Committee, tissue banking consultation in the Republic of Colombia, Germany, Bulgaria, and the Netherlands. As part of his international work, he has had the honor of presenting at the European Association of Tissue Banks in Brussels, Belgium in 2014. Louis was a co-founder of the MTF Medical Examiner and Coroner Advisory Committee which he helped co-found in 2006 and kept active until the Committee's dissolution in 2017. He is also a member of the NAME Ad Hoc Organ and Tissue Committee since 2015. His personal interests in research and Forensic Anthropology came together with a recently published journal article entitled Transplanted Allograft Bone in Forensic Anthropology published in the Journal of Forensic Radiology and Imaging in March 2017. Louis hails from Denver, Colorado but currently resides in South Texas, between San Antonio and Austin.
$i++ ?>
Irma Sison, MD, CTBS
Director of Tissue Quality
Irma Sison, MD, CTBS is the Director of Tissue Quality Assurance at LifeNet Health. She began her career in organ and tissue donation as a Donor Center Coordinator at LifeNet Health in 2008. Prior to joining Quality Assurance, Irma was the Manager of the Donor Center. In addition to her experience at LifeNet Health, Irma has also held the positions of Manager of Hospital Services and Manager of Donation Services at Nevada Donor Network, Inc. She is actively involved with AATB and is the current the co-chair of the AATB Education Committee. In addition, Irma has LEAN Six Sigma Black Belt certification and leads process improvements as a member of LifeNet Health's Black Belt council. Irma has a Bachelor of Science in Biochemistry from Old Dominion University and received her medical degree from De La Salle University College of Medicine.
$i++ ?>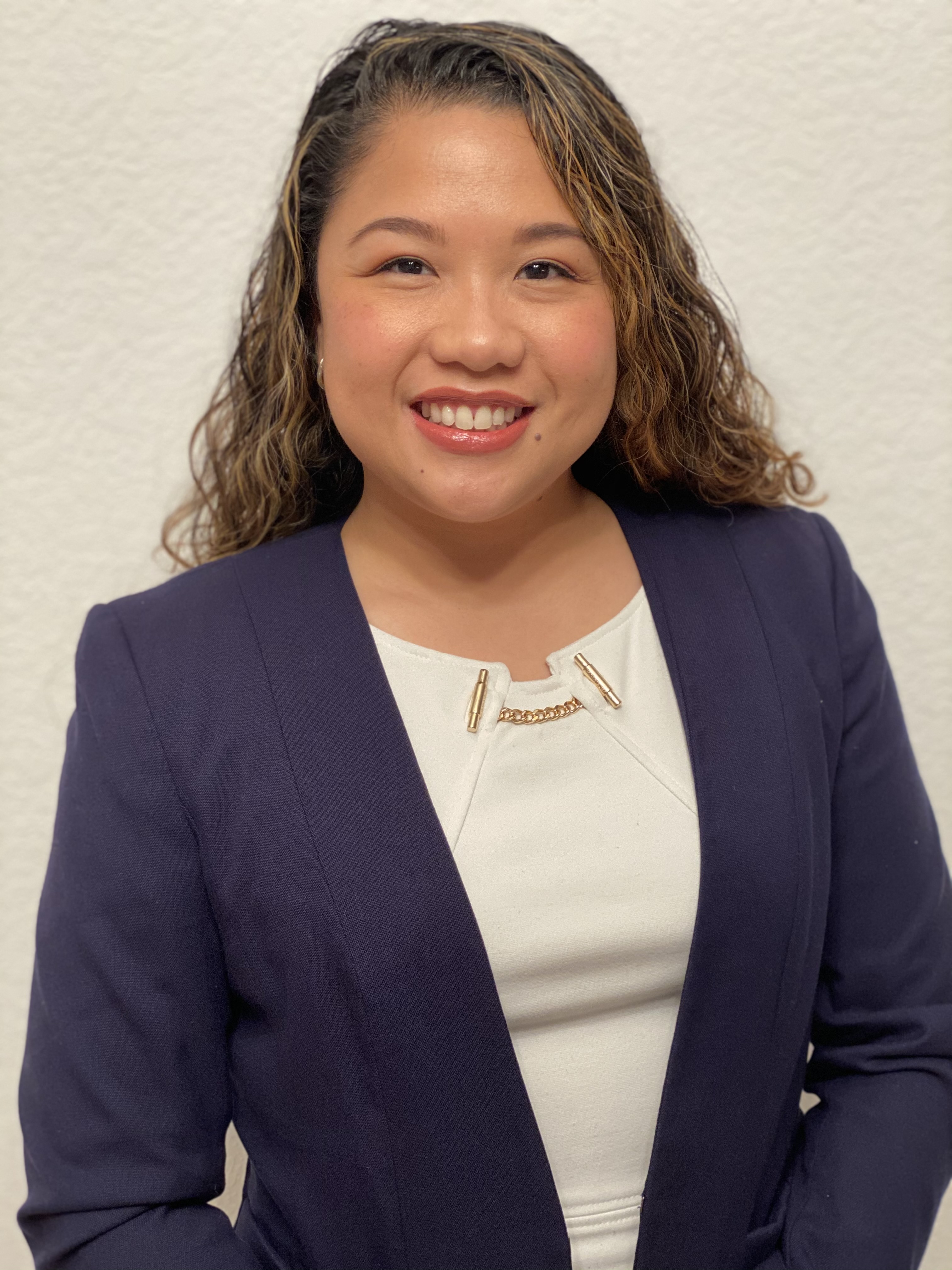 Noella Manalili, MD, CTBS
Noella Manalili, MD, CTBS is a Quality Assurance Supervisor at LifeNet Health in Virginia Beach, VA. She joined LifeNet Health in 2013 and currently supervises the donor review coordinator team, which reviews tissue suitability for all donors and works closely with the Medical Director team. Prior to this role, she served as Tissue Recovery Supervisor for LifeNet Health NW in Renton, WA and Donor Center Supervisor at LifeNet Health's corporate campus. She brings a unique perspective to the Quality Assurance team with a wealth of medical knowledge, tissue recovery experience, and tissue donor screening background. Noella obtained her Doctor of Medicine from De La Salle College of Medicine, has a BS in Biology from Virginia Commonwealth University, and is a Certified Tissue Bank Specialist.
$i++ ?>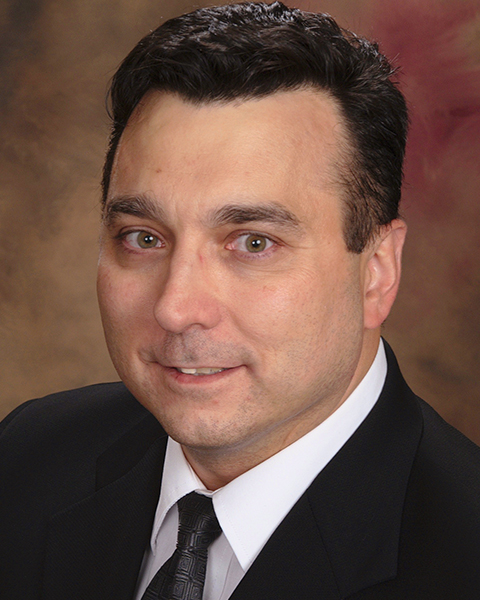 Greg Slawski, DPM, CTBS
Clinical Trainer
The Gift of Hope Organ & Tissue Donor Network
Dr. Slawski is from Gift of Hope in Itasca, Illinois. He is a Clinical Trainer at The Gift of Hope Organ & Tissue Donor Network. He has over 18 years of experience within the organization encompassing tissue recovery, quality assurance, and training. Most recently in 2014, Gregory joined the newly instituted Research & Development Department within Gift of Hope. Gregory received his doctorate from Scholl College of Podiatric medicine in Chicago and his bachelor's degree in biology from Loyola University in Chicago.
$i++ ?>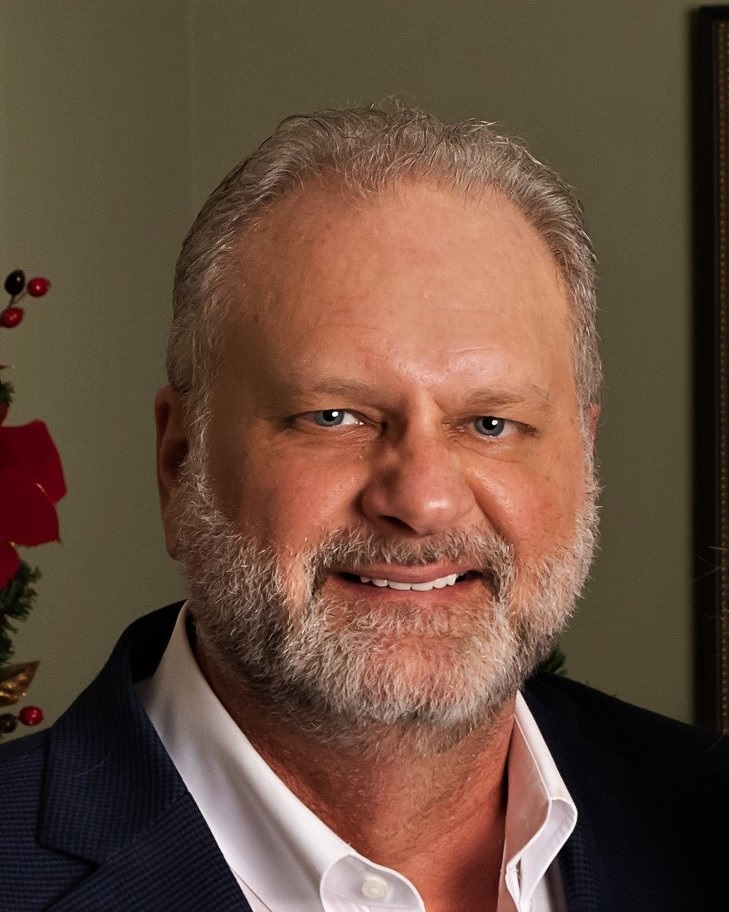 Darrel Lewis, MBA, CTBS
Education Director
Darrel joined MTF Biologics in 2001 as an Education Director. In this capacity, Darrel has worked with a number of tissue banks and organ procurement organizations throughout the United States providing tissue recovery, screening, and regulatory education. Darrel has developed a number of education and training materials including the production, direction, and editing of two tissue recovery training videos. In addition to these duties, Darrel has been involved in many specialized tissue recovery development assignments and research projects for major universities. He has maintained his CTBS since 1992 and has been an AATB member since 1993. Prior to joining MTF, Darrel was Assistant Manager of Tissue and Eye Procurement at Midwest Transplant Network in Westwood, Kansas. Darrel received a Bachelor of Business Administration from Webster University in 1998 and an MBA from Avila University in 2005.
$i++ ?>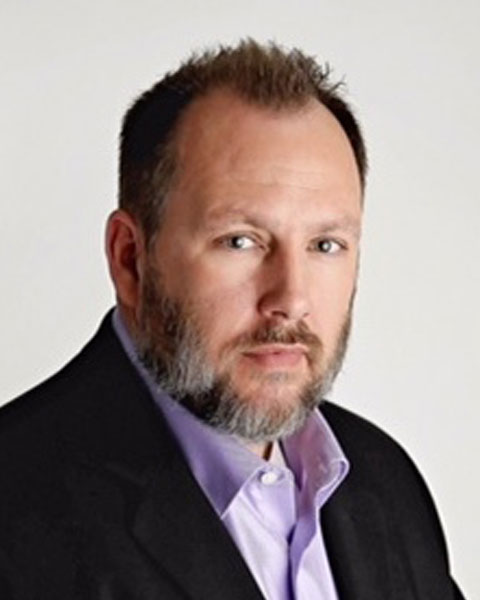 Walter Recker, MBA, CST, CTBS
Walter began working with LifeCell in 2003. He currently holds the position of Sr. Regional Field Manager. In this capacity, Walter works with a number of tissue banks and organ procurement organizations throughout the Central and Southern United States. He is responsible for the coordination of tissue procurement, on-site training, technical and material support, and manages and oversees the LifeCell National on Call Coordinators. Walter is a Certified Surgical Technologist, Certified Tissue Banking Specialist, and an active member of the American Association of Tissue Banks.
$i++ ?>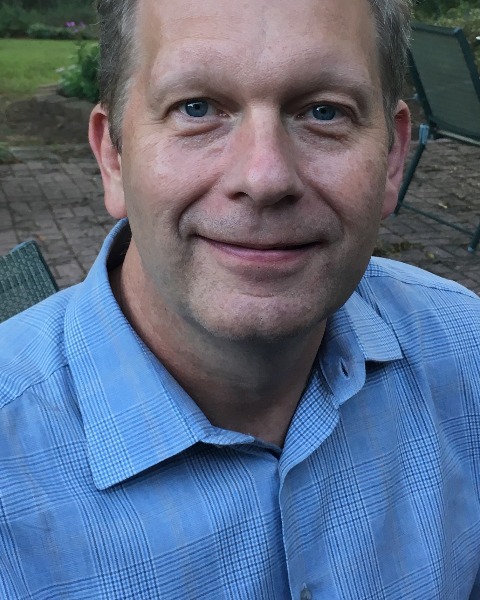 Jeff Wiggins, BA, CTBS
Jeff began with CryoLife in 1989 as a tissue processing technician. Following a year of processing of cardiovascular allografts, he then took a position as a Tissue Recovery Trainer conducting workshops throughout North American teaching recovery techniques to organ and tissue recovery personnel. In addition to his training responsibilities, Jeff has also managed several regions throughout North America as Donor Services Account Manager. He also managed the Donation Support call-center for five years. He is a Certified Tissue Bank Specialist (CTBS) through the American Association of Tissue Banks (AATB). Jeff graduated from Mercer University with a BA in Biology.
$i++ ?>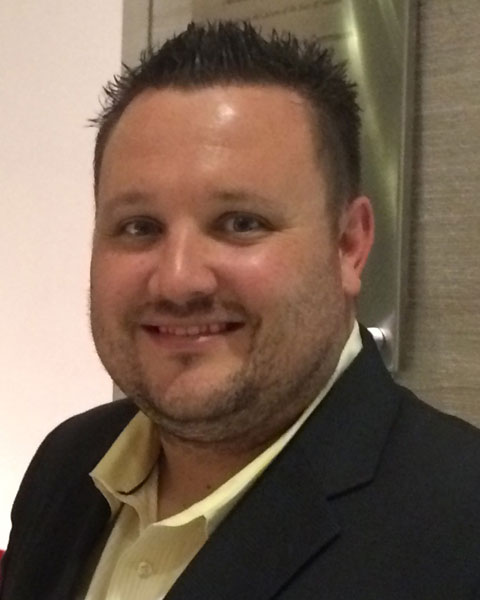 Michael Gilbert, MBA, CTBS
Technical Trainer
Michael E. Gilbert, MBA, CTBS is a Technical Trainer, Donor Services with CryoLife. He is a 2010 graduate of Kennesaw State University with a Bachelor Degree in Sport Management, and a 2012 graduate of Shorter University with a Master's Degree in Business Administration. Michael obtained his CTBS designation in 2006, and is also certified as an Emergency Medical Technician with the Pennsylvania Department of Health.

Michael began working at CryoLife in 2004, after transitioning from a career in the Fire/EMS industry. He started as a Donor Services Coordinator in the Donation Support center where he would screen donors with the Recovery Partners. After about a decade in the role (with increasing responsibilities) he was promoted to his current position as a Technical Trainer. As a Trainer, Michael has held workshops with Recovery Partners across the country, focusing on cardiovascular tissue recovery techniques.
$i++ ?>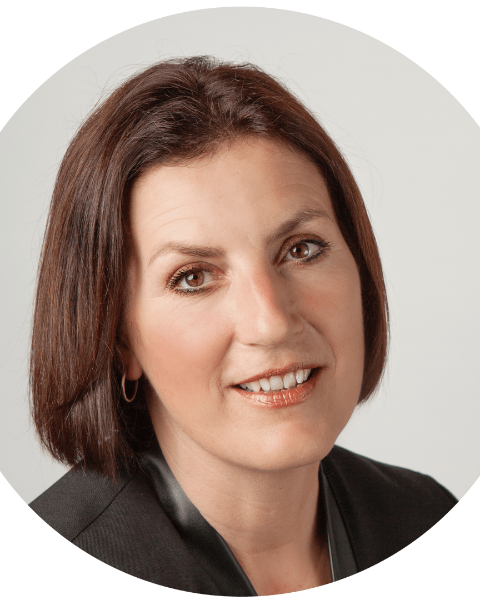 Anna Tirrell, BS, CTBS
Anna Tirrell, BS CTBS: Vice President - Quality Assurance & Regulatory Affairs. Birth Tissue Recovery, LLC. Winston-Salem, North Carolina
Anna began her tissue banking career more than ten-years ago processing amniotic membrane allografts. Since then she has expanded her roles and responsibilities to include successfully guiding 510k medical device clearance, CE mark, and quality system design. She has extensive experience with FDA and ISO, quality system build-up, and industry knowledge. She is an AATB-Certified Tissue Bank Specialist and serves the Association as a member of the Standards Committee. Anna is dedicated to, and passionate about, educating others about the benefits of human tissue donation,
$i++ ?>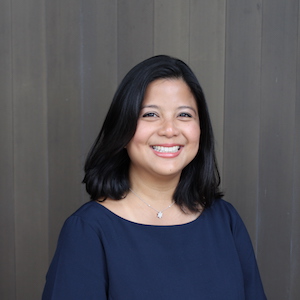 Valerie Cruz, RN, CTBS
Valerie Cruz is a strategic visionary with over 15 years of experience in the healthcare industry. Ms. Cruz's wheelhouse includes tactical experience developing healthcare programs, quality assurance/improvement initiatives, planning and executing stewardship events, including community outreach and international symposia.
Working with top executives in New York City's major medical centers, she has led teams in the successful completion of regulatory surveys, including The Joint Commission and NYS Department of Health. A nurse and a Certified Tissue Banking Specialist, Ms. Cruz comes with a breadth of knowledge and experience in tissue/organ donation and recovery, having served in multiple capacities in the OPO sector.
While highlights of her career include working with Dr. James Watson, The Royal Family of England and five Former First Ladies, Ms. Cruz is rewarded most by the privilege of supporting families during their time of grief and facilitating their wishes to save lives through donation. Having witnessed first-hand the devastation that occurs when processes falls short of standards, Ms. Cruz is committed to joining AATB in accomplishing its mission to promote safety in the use of the gift of tissue.
$i++ ?>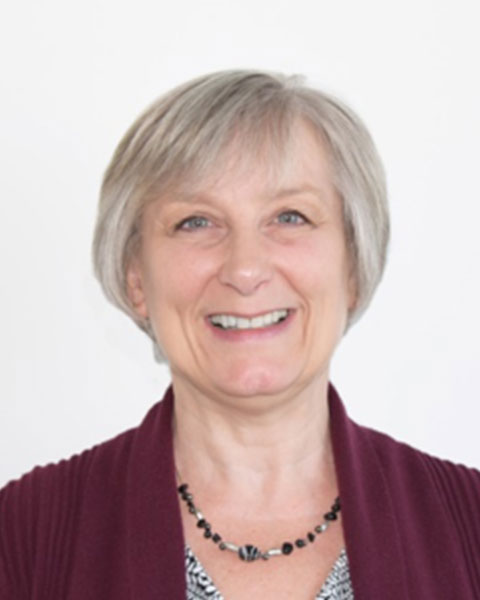 Debby Lewis, MS, CTBS, SSBB
Director, Quality Systems
New England Donor Services
Debby Lewis is Director of Quality Systems at New England Donor Services in Waltham, Massachusetts. Debby earned her bachelor's and master's degrees at universities in the UK where she lived before moving to the US in 1998. With a clinical background as a midwife working for the National Health Service in Portsmouth, England her career in the field of organ and tissue donation began in 2003 when she joined the operations department at New England Organ Bank. She is a Certified Tissue Banking Specialist and Six Sigma Black Belt.
$i++ ?>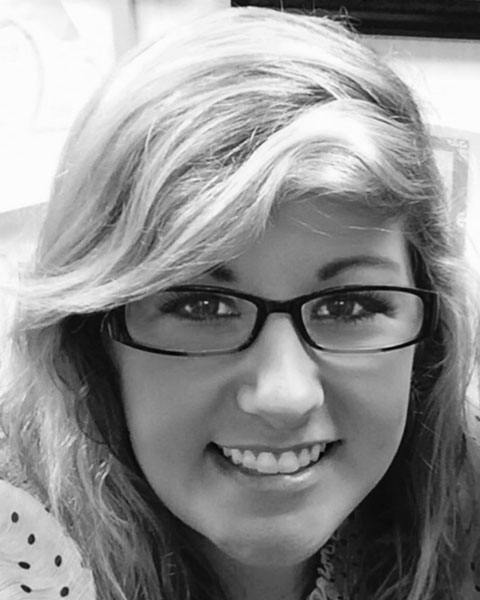 Kelly Stevens, BS, CTBS, CQIA
Kelly Stevens is the Manager of Quality Assurance at DCI Donor Services Tissue Bank, where she plays an integral role in the direction of the quality assurance program, including the management and guidance of the quality assurance team. Kelly has over 8 years of quality and regulatory compliance experience in the tissue banking industry. She is actively involved in quality improvement initiatives, has experience in both leading and participating in audits by regulatory and accreditation agencies, such as the FDA and AATB, as well as entities at both state and international levels. Kelly serves as a member of the AATB Quality Council and is a Certified Tissue Bank Specialist. She is a Certified Quality Improvement Associate with the American Society for Quality and holds a Bachelor of Science from Middle Tennessee State University.
$i++ ?>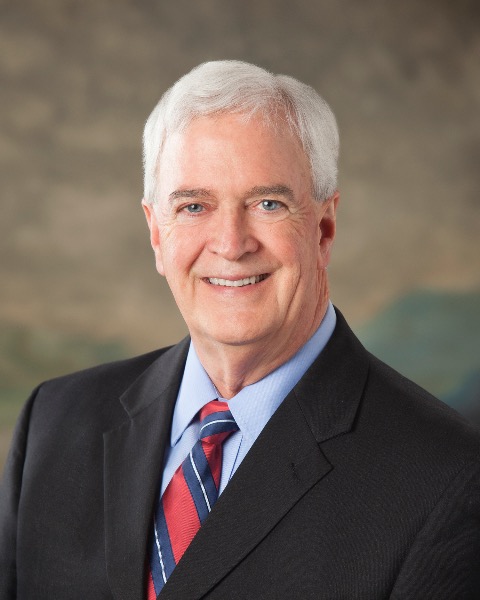 Ralph M. Powers, Jr., DDS, CTBS
In 1971, while working as a Surgical Technician, Dr. Powers had his first exposure to tissue donation. He later received a Bachelor of Science in Medical Technology from Old Dominion University and trained further in blood banking and HLA immunology. This training allowed him to work closely with the kidney transplant program at Eastern Virginia Medical School. A DDS was earned at Virginia Commonwealth University in 1987 followed by a General Practice Residency at the Medical College of Virginia Hospitals. Ralph has over 40 years exposure to all facets of transplantation. The last 25 were focused on allograft use in dentistry. Currently, he has "the best job in the world" – retirement. However, he stays active as a medical writer and consultant focused on health communications and non-profit management. Ralph actively supports the American Association of Tissue Banks in their educational efforts.
$i++ ?>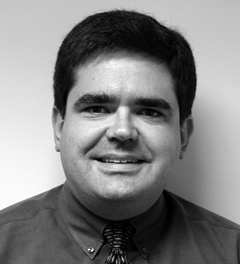 Gregory Ray, MD
Dr. Gregory Ray is the Medical Director at CryoLife in Kennesaw, GA. Dr. Ray is past Chair of the AATB Physicians' Council, has served on the AATB Board of Governors, and is currently on the AATB Standards Committee. Dr. Ray received his B.S. degree in Biology from Oglethorpe University in Atlanta, GA and his M.D. degree from Medical College of Georgia in Augusta, GA. He completed a fellowship in Molecular Medicine at the Institute for Molecular Medicine and Genetics at MCG.

He completed postgraduate training in Anatomic Pathology and Laboratory Medicine and was Chief Resident at Emory University in 2000. Dr. Ray is certified by the American Board of Pathology in both Anatomic and Clinical Pathology, with a special interest in cardiovascular pathology. He is a fellow of the College of American Pathologists and a member of the Society of Cardiovascular Pathology. Prior to joining CryoLife in 2003, Dr. Ray served as Laboratory Medical Director and Staff Pathologist in four Atlanta area community hospitals.
$i++ ?>
Laura Walling-Sotolongo, CTBS
Sr. Director, Employee Learning & Advancement
As a dynamic executive coach, educator, and transformational change catalyst, Laura Walling-Sotolongo uses her +14 years of experience in various aspects of Tissue Banking including leadership development, employee training, donor screening, tissue authorization, recovery, processing, distribution, and quality systems to produce impactful bottom-line results.
She graduated with a Bachelor's of Science in Molecular Biology and is a Lean Six Sigma Green Belt, Gallup Certified Strengths Coach, and CTBS certified.
She serves the AATB as the Vice Chair of the Education Committee and in her current role as the Senior Director of Employee Learning & Advancement at New England Donor Services, Laura brings high energy, positivity, and consistent results to organizational & talent development, leadership coaching, and learning design.
She is driven by operationalizing strategies with tactics that engage, align, empower, and develop NEDS' employees and leadership team to help them cultivate their strengths and support positive change that maximizes their potential.
$i++ ?>
Key:

Complete

Next

Failed

Available

Locked