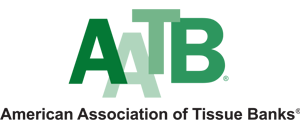 AATB Learning
Elevator Talk: What Exactly Do You Do?
In this session, we will review methods of approaching discussions about donation what people ask, "What exactly do you do?" We will discuss terminology surrounding deceased donor tissue, birth tissue and NADOs including how to verbalize more sensitive topics.
Irma Sison, MD, CTBS
Director of Tissue Quality
Irma Sison, M.D., CTBS is the Director of Tissue Quality Assurance at LifeNet Health. Irma has over 10 years of experience in organ and tissue donation. Irma began her career in donation as a Donor Center Coordinator at LifeNet Health in 2008. She has also held the positions of Manager of Hospital Services and Manager of Donation Services at Nevada Donor Network, Inc. and Manager of the Donor Center at LifeNet Health. Irma has a Bachelor's of Science in Biochemistry from Old Dominion University and received her MD from De La Salle University College of Medicine. Irma serves on the AATB RADE Council and is the current co-chair of the Education Committee.
$i++ ?>
Corinne Bell, MS, RD, CTBS
Executive Director, Chief Operations Officer, and Treasurer of the Anatomy
Corinne is the Executive Director, Chief Operations Officer, and Treasurer of the Anatomy Gifts Registry (AGR), a non-profit whole body donation program. AGR is one of the accredited Non-transplant Anatomic Donation Organizations, or NADOs. Corinne has over 12 years of experience in non-transplant tissue banking ranging from donor family services through research client services and executive management. Corinne has been active in the AATB Ad-Hoc committee, recently turned council, working on the physical assessment and risk assessment guidance documents, among other projects.
Corinne has Bachelor's and Master's of Science degrees in human nutrition, focusing on clinical nutrition and epidemiology, and has completed her clinical dietetic internship at the University of Maryland,Medical Center, and holds a Registered Dietitian (RD) credential, and has been a Certified Tissue Banking Specialist (CTBS) since 2009.
$i++ ?>
Jami Otis, CTBS
Jami Otis joined AlloSource in May 2007 and is the Training Manager of Donor Records. She brings more than 25 years of experience in the healthcare industry with 15 years focusing on training/education. Jami received her education from the University of Colorado Boulder in Molecular, Cellular, and Developmental Biology. Prior to joining AlloSource, Jami spent 13 years in the blood banking industry as a Training Coordinator, Cord Blood Educator, and Collections Supervisor. Jami also has recovery experience as a recovery tech for Donor Alliance and past experience as an EMT-Intermediate for a rural ambulance service
$i++ ?>
Robert Hernandez, MS, CTBS
Robert most recently worked as the Director of Quality and Compliance, Advanced Therapies & HCT/Ps at BioBridge Global, a not-for-profit regenerative medicine enterprise. Robert has over 10 years of experience in the biotechnology industry, and has had the opportunity to work with various types of regenerative therapies including; allograft tissues, advanced biologic therapies, and medical devices. Robert obtained a Master of Science degree in Drug Regulatory Affairs from the University of Florida. Robert is a Certified Quality Auditor, a Certified Tissue Banking Specialist, and serves on the AATB Education Committee.
$i++ ?>
Key:

Complete

Next

Failed

Available

Locked