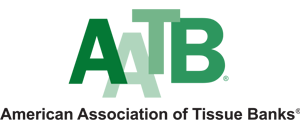 AATB Learning
Module 1: Donor Eligibility
This section of the CTBS prep course will focus on AATB Standards for Tissue Banking, FDA Regulations and general knowledge surrounding donor screening and testing.
Irma Sison, MD, CTBS
Director of Tissue Quality
Irma Sison, M.D., CTBS is the Director of Tissue Quality Assurance at LifeNet Health. Irma has over 10 years of experience in organ and tissue donation. Irma began her career in donation as a Donor Center Coordinator at LifeNet Health in 2008. She has also held the positions of Manager of Hospital Services and Manager of Donation Services at Nevada Donor Network, Inc. and Manager of the Donor Center at LifeNet Health. Irma has a Bachelor's of Science in Biochemistry from Old Dominion University and received her MD from De La Salle University College of Medicine. Irma serves on the AATB RADE Council and is the current co-chair of the Education Committee.
$i++ ?>
Jonathan Boyd, BA, CTBS
Director of Certification and Online Learning
Jonathan has worked in multiple roles within the tissue banking and transplant industry including surgical tissue recovery, in leadership roles and eligibility evaluation at Carolina Donor Services. Jonathan is now the Director of Certification & Online Learning at the American Association of Tissue Banks where he oversees the development of online educational programming and the certification program. Jonathan earned his undergraduate degree in business communications, is a Certified Tissue Bank Specialist and is currently pursing a Master's Degree in management.
Jonathan is an active member of the International Association of Coroners & Medical Examiners, an Affiliate Member of the National Association of Medical Examiners, a member of the American Society of Association Executives (ASAE), an Adjunct Biologics Instructor at the Medical Sales College and an active committee member of IACME, NAME, ASAE and Donate Life America.
$i++ ?>
Rod Hale, MS
Director of Laboratory Operations
Rod Hale, Director Laboratory Operations at VRL-Eurofins – graduated magna cum laude from Utah State University in 1992 with a Bachelor's of Science in Applied Biology. In 1997 he earned his Masters of Science in Medical and Molecular Genetics from Indiana University. He has 20 years' experience in the Human Cell & Tissue Product (HCT/P) industry. The first 12 years were spent at Laboratories At Bonfils, (which became LABS, Inc.). Rod performed various immunological and molecular tests for the screening of eye, tissue, organ and other transplant donors, eventually becoming the manager of the Infectious Disease department, where he successfully implemented and oversaw the testing logistics that enabled the small regional lab to achieve nationwide growth. In 2010 he helped start-up the human-screening division of VRL, which has recently merged with LABS, Inc. to become the leader in HCT/P screening.
$i++ ?>
Kavita Imrit-Thomas, MD, CTBS
Dr. Thomas is the Associate Medical Director at LifeNet Health, an Associate Professor of Medicine at EVMS and is board certified in internal medicine and infectious disease. Dr. Thomas earned her undergraduate degree at Arts Queens College, City University of New York. Dr. Thomas completed her fellowship at University of Medicine & Dentistry of New Jersey, Sub-Internship at Memorial Sloan Kettering Cancer Center and her Clerkship at Harvard School of Medicine. Prior to her role at LifeNet Health Dr. Thomas was an Infectious Disease Attending for multiple hospitals including Sentara Medical Group, Hamptons VA and more.
$i++ ?>
Hannis Thompson, MD
Medical Director
Dr. Hannis Thompson is Medical Director at AlloSource located in Centennial, Colorado. His primary responsibility is reviewing every donor record to determine donor suitability. Prior to joining AlloSource he was faculty at the University of Colorado School of Medicine for 15 years, where he was Medical Director of Transfusion Services and Director of the Pathology residency training program.
$i++ ?>
Key:

Complete

Next

Failed

Available

Locked