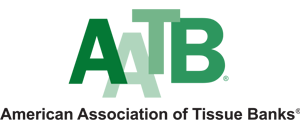 AATB Learning FEATURED UPCOMING WEBINAR
Positive PPDs and mTB Screening. When should you worry?
January 18, at 2:00 pm ET
CDC's Office of Blood, Organ, and Other Tissue Safety is tasked with coordinating investigations of infectious disease transmission from donor to recipient through blood product transfusion, solid organ transplantation, and tissue implantation. This presentation describes two investigations of infectious disease transmission through tissue implantation – Mycobacterium tuberculosis transmission through a bone allograft product and Mycoplasma hominis transmission through amniotic tissue. These investigations highlight gaps in tissue safety and traceability in the United States and suggest ways to enhance tissue implantation's safety.
Group
Individual
Register for the Series
Registration for Group
Registration for Individual
Register for a Single Webinar
Register for Group
Register for Individual I am registered, now what?
On your dashboard, you will have access to all the webinars and programming you are registered for.
View My Dashboard
CTBS Prep Course
The only AATB sanctioned course providing all you need to prepare for the CTBS Exam.

More Info
Learning Modules
Learning Modules
Educational Documents
Free & On Demand
Browse our Free and On-Demand Webinars. New content added weekly.

Free
On Demand
| Access Date | Quiz Result | Score | Actions |
| --- | --- | --- | --- |