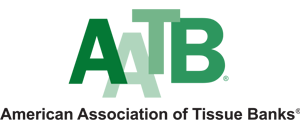 AATB Learning
The Basics: AATB Online Auditor Course
The Basics: Online Auditing Course

The Basics of Auditing has been developed to introduce industry professionals to basic auditing knowledge, assist in developing an in-house audit program, and introduce tissue banking specific auditing requirements. The focus is on internal auditing.
How is this course presented?
This course is completely on-demand and is self-paced. Depending on the experience level of the attendee, this course may take 2-5 hours to complete and will include quizzes between each of the modules.
Who should attend?
This online program has been developed for Individuals who are new to auditing, or are looking for a very high level refresher. This basic auditing class may be the first time that the attendee is introduced to the information that will ultimately lay down the foundation of an audit program.
Learning Objectives:
Auditing Fundamentals
Audit Program Management
Audit Competencies
Audit Process
Introduction to Quality Tools and Techniques
AATB, FDA 21 CFR 1271, and FDA cGTP Specifics and Examples
CEUs: Upon the successful completion of this program the attendee will earn 4.8 AATB CTBS/CRCS CEUs.
Includes Credits

The online, on-demand program designed to function as an introduction to the concept of quality and auditing and may be beneficial to those new to this role or segment of the industry. The online Basics of Auditing program is completely on-demand and self-paced. Depending on the experience level of the attendee, this course may take 2-5 hours to complete and will include quizzes between each of the modules.

Learning Objectives:

Auditing Fundamentals
Audit Program Management
Audit Competencies
Audit Process
Introduction to Quality Tools and Techniques
AATB, FDA 21 CFR 1271, and FDA cGTP Specifics and Examples

CEUs: Upon the successful completion of this program the attendee will earn 4.8 AATB CTBS/CRCS CEUs.

Jennifer Drago, CTBS, CQM/OE, CQA

Jennifer Drago is the Executive Director of Advanced Quality Resources, a Quality Systems and Regulatory Consulting firm, and a Quality Auditor. She has over 15 years of combined experience in Quality and Regulatory Affairs in Blood Banking, Medical Devices, and Tissue & Organ Procurement. She has served as the AATB Quality Council Vice-Chair from 2017 to 2020 and is the current Chair of the Quality Council.

She has previously worked as a Quality Systems Manager at an Organ and Tissue Recovery Agency. She received a BS degree in Physical Science from Kansas State University. She has a broad knowledge of tissue banking, working with all types of tissue establishment from recovery through distribution.

Jennifer is a Certified Tissue Bank Specialist (AATB), Certified Quality Auditor (ASQ), and a Certified Manager of Quality and Operational Excellence (ASQ). She also has her Six Sigma Yellow Belt Certification and was a Six Sigma White Belt Trainer.

$i++ ?>

Sue Brewster

Sue has extensive experience (over 25 years) in conducting audits, both internal and external supplier audits. She has worked in the tissue banking industry for over 25 years specializing in Quality Systems areas including developing audit programs. She is currently president of Subrew Consulting, LLC contracting with AATB to perform accreditation inspections, as well as performing pre-EBAA inspection reviews for eye banks.

$i++ ?>

Register

Non-member - $225
Member - $175
| Access Date | Quiz Result | Score | Actions |
| --- | --- | --- | --- |