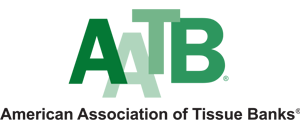 AATB Learning
The 2020 AATB Certified Tissue Bank Specialist Preparatory Course
About the Course

The AATB Certified Tissue Bank Specialist (CTBS) Preparatory Course is the only AATB sanctioned course providing examinees with content, materials, and tools to prepare for the examination.
The 2020 CTBS Prep Course will be available in May, 2020. The program includes;
On-demand lectures covering all aspects of the CTBS examination.
The AATB CTBS study reference guide.
Access to the AATB Standards for Tissue Banking.
Live Q & A sessions.
Practices quizzes.
Extensive evaluation has led to redevelopment of The AATB CTBS Prep Course. AATB staff and committee members have evaluated every aspect of the CTBS examination and prep course material to assure our examinees have the resources to effectively study for the examination.
About the CTBS Examination
CTBS is an individual designation which is attained by passing the CTBS Examination. This designation signifies that the certified individual has successfully demonstrated an understanding of the basic principles, concepts, and AATB Standards for Tissue Banking.
CTBS is the only professional designation available specifically for the tissue banking community, and therefore encompasses all levels of tissue banking professionals, from those new to tissue banking, all the way through to medical directors and executives.
The CTBS Exam is developed by AATB Certification Committee and is intended to assess the comprehensive knowledge, understanding, and application of the AATB Standards for Tissue Banking, relevant regulations, and best practices associated with tissue banking. The exam is comprised of 120 multiple choice questions related to Quality Assurance, Distribution, Donor Screening & Testing, Processing and Recovery. The examination includes questions focused on all tissue for transplant including; musculoskeletal, cardiac, vascular, skin/dermis, and birth tissue.
The examination will be administered September 21-27, 2020, globally at computer based testing centers in 140 countries.
Recommended Experience and (or) Educational Background
Baccalaureate Degree and 6 months of experience (or) 12 months of experience in one or more of the following tissue banking related fields: assessing donor eligibility; tissue recovery; tissue establishment management/ leadership; tissue processing; storage or distribution; quality assurance; educator/trainer end user; (i.e. orthopedist or dental surgeon) supplier or manufacturer for tissue establishments or supporting role.
All prospective candidates for examination must submit a signed code of conduct.
Diversified tissue banking experience and participation in the AATB CTBS Exam Prep Course are highly recommended.
Module 1
There are no products which match your search criteria.
Module 3
Quality Systems

This section of the CTBS prep course will focus on quality systems, management, compliance and assurance.
Module 4
Tissue Processing

This section of the CTBS prep course will focus on tissue processing standards and practices.
Module 6
Anatomy and Physiology

This section of the CTBS prep course will focus on relevant anatomy and physiology surrounding tissues recovered for transplant.