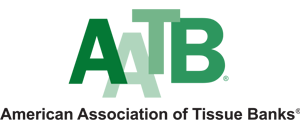 AATB Learning
The Impact of Instrumentation on Donated Allograft Skin
Register

Non-member - Free!
Member - Free!
In 2013 a circular instrument for tissue recovery was launched for the tissue banks and tissue processors across the US. Since launch, this instrument has become the standard for allograft skin recovery from donors. The impact of it has demonstrated improved yield and consistency in donor recovery across a wide variety of donors, skin types and locations. The science and technology behind the rotary blade technology includes many benefits. There are multiple cases demonstrating the yield improvement from donor allograft tissue, as well as the use of the additional surgical device for skin grafting and wound excision. This has an import outcome for caring for the burn patient, and impacting survival rates, after care, and adjusting back to day to day activities.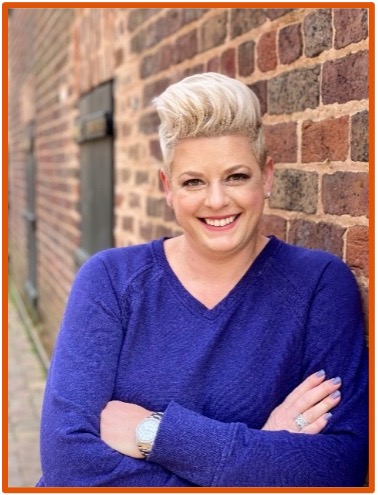 Amber F. McAfee, BS, MBA, CTBS, CWCMS, ST
With Exsurco since its inception in 2010, Amber led the company's growth into tissue and surgical settings to redefine excision science. She supports Exsurco's community of healthcare professional customers who are advancing the healing power of skin to patients who need it the most.
Uncovering customer needs, problem-solving, and providing solutions is nothing new to Amber who started her career as a Surgical Technician and Combat Medic in the U.S. Army. After completing active duty, she remained in the reserves and found her home in the transplant industry at Lifeline of Ohio. Her second day on the job was the September 11th attacks on our nation and Amber knew then saving lives would become her lifelong passion.
Amber worked with the team of engineers that developed the Amalgatome MD for skin grafting procedures in tissue donation, which since 2010 has resulted in over half a million life-saving dermal allografts for burn survivors.
Exsurco is proud to be a partner of the Phoenix Society and The Spiegel Burn Foundation for Burn Survivors and an advocate for Tissue Donation Across America through Donate Life America and the American Association of Tissue Banks.
$i++ ?>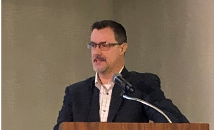 John Garrettson, CWCA, BA
John Garrettson currently holds the position of Surgical Sales Director for Exsurco Medical in Wakeman, Ohio. Since 1993, Mr. Garrettson has worked in the Medical Device Industry, with experience in various disciplines, however, has a 20-year concentration specializing in the repair and reconstruction of skin relative to Burn, Post Oncologic, and Chronic Wound defects. Prior to joining Exsurco Medical, Mr. Garrettson has served major manufacturers in key contributing capacities such as, National Sales Director, Plastic and Reconstructive Surgical Specialties, LifeNet Health and as Director of Sales, Capital Division, Smith and Nephew. Further, Mr. Garrettson has served as a speaker, contributing at various industry meetings, dinner programs, and academic teaching rounds.
Mr. Garrettson is currently enrolled in graduate studies in the School of Economics at Longwood University and holds both, a bachelor's degree in Economics, and a Certificate of Finance, from the University of Maryland Baltimore County. Mr. Garrettson currently holds an Associate Board Certification (for industry professionals) from The American Board of Wound Management.
Mr. Garrettson has, either as a direct employee, or as a contracted industry consultant, used his expertise to devise multiple product commercialization and financial value platforms. He has also, contributed in improving, conceptualizing and developing products for the medical device industry.
$i++ ?>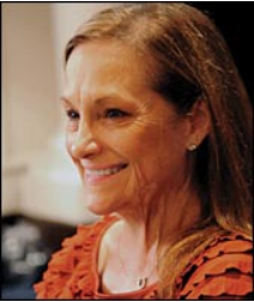 Cindy Rutter, RN, MSN
After surviving a house fire in 1959 at the age of 6, Cindy Rutter sustained 3rd degree burns to 85% of her body and underwent over 100 surgeries before her eighteenth birthday. Using her personal experience as a burn survivor, Cindy has made countless contributions to the burn community, encouraging the enthusiasm for life that she demonstrates every day. Cindy has been a role model and inspiration to children, women and men of all ages and all walks of life. She has dedicated her life to helping others see through to the other side of a traumatic experience.
Cindy has aided burn survivors clinically with her role as a medical professional, serving as a bedside nurse and Burn Center nurse manager, instilling a sense of hope, renewal, and possibility after burn injury to hundreds of patients and their families. Beyond her duties as a nurse, she has been involved with countless organizations and groups to help create support recovery programs and teaching peer support training in both Canada and the United States. She was part of the team that designed, developed and implemented the SOAR (Survivors Offering Assistance to Recovery) Program, a peer support recovery program for burn survivors and their family members for the Phoenix Society. She also helped start a volunteer advocacy program for the Phoenix Society, organizing and training people to assist in spreading the word about fire safety, burn prevention, and the need for support for burn survivors everywhere.
Cindy is a motivational speaker for organizations throughout the United States where she shares her incredible journey of overcoming adversity and rising to the occasion of living life to the fullest.
After retiring as a nurse and bedside medical professional, Cindy then made the decision to not only help those affected by trauma, but any and all individuals who were in search of the tools to create their own amazing life. She took the leap and obtained her Master's degree in Marriage & Family Therapy from San Diego State University. Her work with couples, individuals, and family has helped transform the way they lead their day-to-day lives.
$i++ ?>
Key:

Complete

Next

Failed

Available

Locked