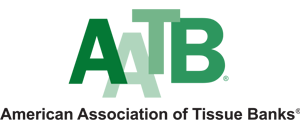 AATB Learning
Barbara Dolan
Manager, Partner Relations
Barbara Dolan is a contributor in the organ, tissue, and eye donation arena, with 17 years of experience at Gift of Hope Organ & Tissue Donor Network, the Illinois OPO. Barbara served as Regional Manager of Hospital Development before taking responsibility as the Manager of Partner Relations. Having spent 14 years managing hospital partnerships and best practice initiatives, Barbara addressed forensic and funeral home outreach aimed at streamlining the process and opening doors to donation. Her team works in pursuit of collaborative relationships with all external partners, from state attorneys to EMS teams.
Barbara currently serves on the Donate Life America, Funeral Services Committee, and enjoys this opportunity to learn from funeral service colleagues. Barbara has been recognized by AOPO and NATCO for abstract submissions: "Engaging Physicians, Creating an Advisory Group" and "Utilizing Simulation to Educate on Brain Death Declaration & Communication".
Prior to joining Gift of Hope, Barbara worked for 15 years at Baxter Healthcare in Customer Operations and Sales Administration. She has career-long experience in project management and aligning with internal and external stakeholders.