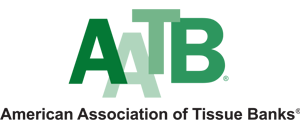 AATB Learning

Erik Mitchell, MD
Dr. Mitchell completed his undergraduate degree at Cornell University and went on to earn his Medical Doctorate at S.U.N.Y. Upstate Medical where he then completed a residency in anatomic pathology. Dr. Mitchell completed his fellowship in forensic pathology and became a board-certified anatomic, clinical, and forensic pathologist.
Throughout his career, Dr. Mitchell functioned as a medical examiner and forensic pathologist in North Carolina, Florida, New York, Kansas, and Wisconsin before leaving the medicolegal role to become a staff pathologist at CryoLife in 2019.
Dr. Mitchell has also instructed many courses, lead research teams, functioned in committees and authored multiple publications.