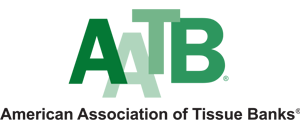 AATB Learning
Lisa Upsher, MS
Lisa Strother Upsher, MS is the Minority Organ Tissue Transplant Education Program (MOTTEP) Director and Multicultural and Faith Based Community Outreach Coordinator for the Center for Organ Recovery and Education (CORE). Mrs.Upsher's primary focus is to increase the multicultural and faith-based communities' public awareness on the importance of organ and tissue donation and transplantation. Her responsibilities include coordination of educational outreach programs, community health center collaboration, special projects, publications and communication efforts designed to promote CORE and donor registration throughout western Pennsylvania and West Virginia.
She's currently a member of the Association of Multicultural Affairs (AMAT) Board of Directors, Donate Life Pennsylvania and West Virginia state teams and Donate Life America (DLA) Advisory Council.
Past service includes 2016 DLA Pinnacle Award Winner, former DLA National Observation Committee Chair, AMAT Membership Committee Chair, the United Network of Organ Sharing (UNOS) Multicultural Affairs Community (MAC) Region 2 Liaison, a member of the Greater City of Pittsburgh/Citiparks Great Race Committee, 2013 Greater Pittsburgh Dignity & Respect Champion and 2014 New Pittsburgh Courier 50 Woman of Excellence.
Ms Upsher has over twenty-five years of community advocacy experience and a Master of Science Degree in Organizational Leadership from Geneva College.