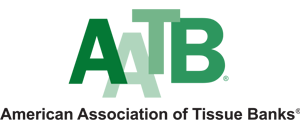 AATB Learning
Perry Lange
Perry Lange is currently the Clinical Leader for LifeNet Health Cardiovascular Services. He previously served as the divisional Vice President from 2005 through 2016.
After being an instructor at Old Dominion University in the early 1980s, he began his medical career as a Physician and Surgical Assistant. Mr. Lange has been with LifeNet Health since 1985 and has served in many capacities. He started his transplant career performing organ recoveries and included tissue duties in 1986. Throughout his time at LifeNet Health, Perry has served in senior management positions for Tissue Processing, Client Development, Sales and Marketing, and led the Sports Medicine and Cardiovascular divisions. Speaking as a representative of LifeNet Health he also has appeared on the television shows "Modern Marvels" and "National Geographic Explorer".
Mr. Lange graduated with honors from the University of California, Berkeley, and has done graduate work at Eastern Virginia Medical School and the University of Virginia's Darden School of Business. He has spoken internationally, authored several book chapters and co-authored over 25 publications. Perry served three terms on the American Association of Tissue Bank's Board of Governors and in September 2010 was awarded the AATB's highest award, the Jeanne Mowe Distinguished Lifetime Service Award.