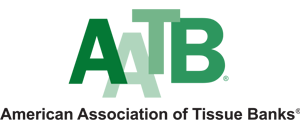 AATB Learning
2022 Webinar Series Group Registration
Take advantage of the AATB Organization Subscription and Single Sessions providing unlimited access to all staff for the entire year of educational programming
With the Webinar Subscription Program, you and your staff will have year-round access to subject matter experts and industry-leading education delivered right to your desk, conference room or smartphone.
The Webinar Subscription Program gives you and your entire company access to 30 60-minute webinars a year and addresses key areas such as regulatory updates, surgical application, donor screening, and regulatory pathways. This content has been developed to support the diverse roles, and experience levels of the tissue community.
What's Included in the Subscription
Unlimited company-wide access to 30+ live webinars
Unlimited company-wide access to 140 on-demand presentations
Educational credits, including CTBS, CEBT, RN, and more!
2022 Group Registration
Contains 174 Product(s)

The AATB Webinar Subscription provides your entire organization access to subject matter experts and industry-leading education delivered right to your desk, conference room, or smartphone.

The Webinar Subscription gives you and your entire company access to 30+ live 60-minute webinars and complimentary access to all prior on-demand sessions. On-demand access includes webinars from 2018, 2019, 2020, and 2021 in addition to conference presentation recordings totaling over 170 hours of content.

Presentations will address key areas such as regulatory updates, surgical application, donor screening, and regulatory pathways. This content has been developed to support the diverse roles, and experience levels of the tissue community.

What's Included in the Subscription
• Company-wide access to over 30 live presentations
• 140+ on-demand programs
• Recorded, on-demand access to each program
• Educational credits including CTBS, CEBT, RN and more!

Register

Non-member - $2,500
Member - $1,600
| Access Date | Quiz Result | Score | Actions |
| --- | --- | --- | --- |