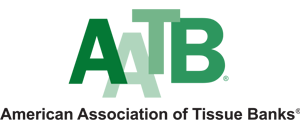 AATB Learning
2022 Group Webinar Series Subscription
Register

Non-member - $2,500
Member - $1,600
Save your staff time and money when you take advantage of the AATB Group Webinar Series Subscription. With one registration, your entire company will gain access to all AATB webinar programming for the whole year.
The 2022 AATB Webinar Series subscription includes:
Unlimited company-wide access to 30+ live webinars
Unlimited company-wide access to an additional 140 on-demand webinars
Educational credits, including CTBS, CEBT, RN, and more!
Webinar topics include regulatory updates, surgical application, donor screening, and so much more. All program content has been developed to support the diverse roles and experience levels of the tissue community.
Advanced Search This List

Contains 3 Component(s), Includes Credits

The Four Tendencies model, designed by Gretchen Rubin, divides us into four groups: Upholders, Obligers, Questioners, and Rebels. Understanding this framework will bring to light why you do certain things and why your team members either do, don't do, or constantly question what is asked of them! This session explains the 4 Tendencies Model of how we manage expectations of ourselves and others and how leaders can determine where their people fall and how to manage them.

The Four Tendencies model, designed by Gretchen Rubin, divides us into four groups: Upholders, Obligers, Questioners, and Rebels. Understanding this framework will bring to light why you do certain things and why your team members either do, don't do, or constantly question what is asked of them! This session explains the 4 Tendencies Model of how we manage expectations of ourselves and others and how leaders can determine where their people fall and how to manage them.

Diane Bickford

Diane Bickford has a master's degree in social work and has maintained her ASQ certification in Quality Management and Organizational Excellence since 2000. She received her Six Sigma Black Belt in 2010. She has over 20 years of quality management and operations experience in a variety of healthcare settings including adult MH/MR, skilled nursing facilities and children's psychiatric care. Diane received her training in Professional Coaching from Duquesne University and is certified through the International Coaches Federation.

Diane's leadership experience has been in both for and non-profit organizations. At the Center for Organ Recovery and Education, Diane oversees regulatory affairs, human resources/organizational development and all process improvement functions. Diane has developed and implemented quality management and process improvement programs throughout organizations. She has designed and presented numerous training courses to include: advanced level leadership training, communication skills, time management, team building, supervision, quality management and process improvement. Diane also functions as an internal professional coach. Diane is actively involved in several quality initiatives in the OPO community and is currently serving as member of the UNOS Operations & Safety Committee.

$i++ ?>

Contains 3 Component(s), Includes Credits

Join us for a free webinar discussing AATB membership as it pertains to councils and educational programs. In this session, we will explore councils and what you can expect from AATB educational programs.

Join us for a free webinar discussing AATB membership as it pertains to councils and educational programs. In this session, we will explore councils and what you can expect from AATB educational programs.

Stefan Bernal, BS, CTBS

Stefan Bernal is the Manager of the National Recovery Network at LifeNet Health - he joined the team in 2018. Since his onboarding, his focus has been fostering healthy relationships with organizations and their front-line staff throughout the United States. He has advocated for the highest standards and quality that LifeNet Health represents. Before LifeNet Health, Stefan worked at Nevada Donor Network, where he served as the Clinical Training and Development Coordinator. He is proudly from the Midwest, specifically a small town called Peru, Illinois. He attended Southern Illinois University, graduating with honors and receiving his B.S. in Biological Sciences and Chemistry. At SIU, he worked for three years in the Integrative Neuroscience Laboratory, studying drug addiction and the physiological effects on the brain using tools such as EEG and fMRI. Directly after SIU, Stefan continued his education at the University of Illinois, where he conducted graduate work in virology, bacterial pathogenesis, and microbial physiology. Stefan received his Certified Tissue Banking Specialist (CTBS) certification in 2016. He genuinely wants to change the world. Lastly, he likes long walks on the beach and gets frustrated writing his own bio.

$i++ ?>

Jonathan Boyd, MS, LSSBB, CTBS Director of Education

Jonathan has worked in multiple roles within the tissue banking and transplant industry including recovery and leadership roles. Jonathan is currently the Director of Education at AATB where he oversees the development of educational programming and the Certified Tissue Bank Specialist program. Jonathan earned his undergraduate degree in communications and a master's degree of science in management. Jonathan is a Certified Tissue Bank Specialist and a certified Lean Six Sigma Black Belt.

Jonathan is an active member of the International Association of Coroners & Medical Examiners (IACME), an Affiliate Member of the National Association of Medical Examiners (NAME), a member of the American Society of Association Executives (ASAE), and an active committee member of IACME, NAME, and Donate Life America.

$i++ ?>

Contains 3 Component(s)

Includes a Live Web Event on 12/07/2022 at 2:00 PM (EST)

Bruce Rosenfeld, MD

$i++ ?>

Contains 4 Component(s), Includes Credits

In this session, we will review current trends and requirements in birth tissue donor screening and infectious disease testing of donor mother samples.

In this session, we will review current trends and requirements in birth tissue donor screening and infectious disease testing of donor mother samples.

Craig Thomsen Director of Regulatory Affairs and Quality Assurance Eurofins DPT Laboratories

Craig Thomsen is currently the Director of Regulatory Affairs and Quality Assurance for Eurofins DPT Laboratories, servicing the North American transplant community with its Infectious Disease and Microbiological testing. Craig's strength is in process mapping, restructuring, and optimizing Quality Management Systems by developing streamlined, scalable quality processes that facilitate a positive 'user experience', all while ensuring that Federal, State, International, and voluntary regulatory expectations are being met.

Craig has held various Quality and Regulatory roles in tissue banking and Medical Devices over the last 25 years. He has participated in several councils and committees in the AATB community, including the Accreditation, Nominating, and Standards Committees, and the Birth Tissue Work Group. He is currently vice-chair for the Quality Council. Craig has also had the privilege to be a speaker, panelist, and moderator for AATB QDEW & Annual conferences and FDA Pharmaconference.

$i++ ?>

Contains 4 Component(s), Includes Credits

Providing donor family members and recipients opportunities to communicate provides meaningful support for donor families. This session highlights successful tissue donor family and recipient correspondence programs, including process guidelines, resources, and key takeaways that are important for a writing program's success.

Providing donor family members and recipients opportunities to communicate provides meaningful support for donor families. This session highlights successful tissue donor family and recipient correspondence programs, including process guidelines, resources, and key takeaways that are important for a writing program's success.

​Patricia Darrigan, CTBS

Patricia Darrigan is the Director of Public Relations and Communications at Legacy Donor Services Foundation. Her role with the Foundation is to develop and lead a communication and relationship-building plan that supports tissue donation activities in areas served by the organization. Some examples include donor memorials, bereavement/aftercare, donor awareness events, professional education for nursing and medical examiner staff, and public & media relations.

Ms. Darrigan has over 27-years of tissue donation experience. Prior to her career in tissue donation, she worked in the operating room for 13 years with a specialty in Neurosurgery, Orthopedics, and Open Heart, where human tissue grafts were often used to treat patients. Her love in caring for donor families has always been held in high regard, and she does what it takes to assure that the needs of donor families are met.

$i++ ?>

Deborah Hutt, MS Director, Donor Family Services

Deborah has been with LifeNet Health since 2011 beginning her career as a Family Support Coordinator, working with families in the hospital at the time of their loved one's death. She approached families for donation, provided education on donation, completed all necessary paperwork, and supported the family until their loved one went for procurement. In 2014 Deborah became the Manager for Donor Family Services and was promoted to Director of Donor Family Services in 2015. Prior to coming to LifeNet Health, Deborah served as Director of Children's Ministries Family Ministries at two local churches and led a team of consultants in direct sales as an Advanced Director. Prior to that, she was an elementary guidance counselor with Norfolk Public Schools implementing the guidance program, writing curriculum, and securing grants to provide additional services to students within the school.

Deborah earned her Master of Science in Education from Old Dominion University and her Bachelor of Arts in Psychology from Radford University. She is an active member of the AATB Donor Family Services Council and the AOPO Donor Family Services Council.

$i++ ?>

Contains 4 Component(s), Includes Credits

This presentation will cover the importance and benefits of establishing a proper supplier management system within emerging biopharma by presenting a risk-based approach to supplier evaluation, monitoring, and auditing.

This presentation will cover the importance and benefits of establishing a proper Supplier Management System within emerging biopharma by presenting a risk-based approach to Supplier Evaluation, Monitoring, and Auditing.

Michael Hidock, BS

Michael leads the organization that provides pharmaceutical consulting service solutions to our clients including GMP and Quality Management services, validation services, business transformations, risk analysis, resource management, quality compliance audits. Michael has nineteen years of Quality Management experience within pharmaceutical and medical device manufacturing to support company and client leadership including development, implementation and management of core Quality Management Systems (QMS).

Prior to joining IQVIA, Michael was a Sr. Consultant at Sequence Inc. Michael earned a Bachelor of Science in Business Management from Indiana Wesleyan University and an Associates Degree in Criminal Justice from Cuyahoga Community College.

$i++ ?>

Contains 3 Component(s), Includes Credits

In this session, we will explore practices in distribution and logistics of fresh osteochondral allografts. The speakers will review the use of allograft tissue in the United Kingdom. Dr. Spalding, a surgeon in the UK, will present the impact and challenges procedures requiring imported allografts in various procedures.

In this session, we will explore practices in distribution and logistics of fresh osteochondral allografts.

Christian Bezenar, CTBS

Christian has been in the tissue banking industry for over 17 years, eight of which were at AlloSource, in various roles including National Allograft Manager. Christian possesses a B.A. and M.A. in Political Science and German from California Lutheran University and Bowling Green State University, respectively. He recently finished his Executive M.B.A. program from the Daniels College of Business at the University of Denver.

$i++ ?>

Tim Spalding, MD CONSULTANT ORTHOPAEDIC SURGEON – AT THE WARWICKSHIRE NUFFIELD HOSPITAL

Dr. Spalding's specialist interests are reconstructive knee surgery including; meniscal transplantation, articular cartilage repair, ligament reconstruction including multi-ligament injuries, and osteotomy. Dr. Spalding trained at Oxford and at Royal Hospital Haslar, prior to a specialist arthroscopy and knee surgery fellowship in Toronto.

He qualified in 1982 from Charing Cross Hospital, London and spent the first part of his medical career with the Royal Marines and the Royal Navy.

He joined Coventry in 2000 after five years as a Consultant in the Armed Forces. He has a busy sports knee surgery practice, runs a knee fellowship program and continues to be very active in teaching and research, pioneering several new techniques. His hobbies are his family and his competitive sailing.

$i++ ?>

Contains 4 Component(s), Includes Credits

Technology is advancing at an increasingly rapid pace. In this session, we will review best practices in documentation and what the future may look like for electronic records.

Technology is advancing at an increasingly rapid pace. In this session, we will review best practices in documentation and what the future may look like for electronic records.

Aditi Srinivasan Director of Product Development

Over the past 8 years at Transplant Connect, Aditi Srinivasan has helped lead key innovations and expansions to the iTransplant System, including integrating modern, cutting-edge technologies to the critical space of tissue banking. She remains in awe of the healing that this industry provides; both medically - for recipients who receive these gifts - as well as emotionally - allowing a family to honor a loved one and help them live on in someone else. In addition to her accomplishments at Transplant Connect, she has also completed 5 marathons, is learning how to box, and just received her PADI Open Water scuba certification.

$i++ ?>

Contains 4 Component(s), Includes Credits

In this session, we will review current trends in birth tissue donor screening.

In this session, we will review current trends in birth tissue donor screening.

Faith Case, MSQA, CTBS

Faith Case has served in the tissue bank industry since 2007 with a primary focus on quality systems. She is the Director of Quality Assurance, Risk & Safety at Regenerative Biologics, Inc. (formerly known as Southeast Tissue Alliance, SETA) a tissue recovery and acquisition agency in Gainesville Florida.

Faith has committed her career to continuous improvement, challenging the fundamental quality of people, processes, and products to achieve superior performance outcomes. She advocates creating cultures that promote continuous learning and process improvement. Recognizing and honoring the gift of donation, Faith is committed to maintaining the integrity of donors and raising awareness of the importance and benefit of donation.

$i++ ?>

Jessie Billets, AST, CTBS Field Operations Manager

Jessie Billets has served in the healthcare industry since 1996, actively in the US Army as a Combat Medic and Radiology Technologist. In 2011, she began her career in tissue banking at the Gift of Life Donor Program in Philadelphia as a Tissue Recovery Team Leader. In 2018, she accepted a position with Regenerative Biologics' as a Senior Trainer and is now their Field Operations Manager. Jessie is dedicated to her career in tissue banking and strives to honor the gift of donation. She advocates creating a culture of quality that promotes continuous learning and process improvement. Jessie is committed to maintaining the integrity of donors and their families while raising awareness of the importance and benefit of donation in our community.

$i++ ?>

Contains 4 Component(s), Includes Credits

In this session, we will explore practice in the storage and management of allografts from the perspective of the end user in a clinical setting.

In this session, we will explore practice in the storage and management of allografts from the perspective of the end user in a clinical setting.

Keith Byers Director of Distribution & Marketing

Keith's prior experience includes tissue recovery and donor suitability review roles with several organizations. He has been with JRF Ortho for 10 years where he's the Director of Distribution and Marketing interfacing with surgeons and medical device sales reps throughout the central and western US.

$i++ ?>

Andy Tomin, BS Quality Assurance Officer, Hospital for Special Surgery , New York City, New York

Andy Tomin has over 17 years of experience in orthopedic research related to osteoinductive factors, osteoconductive matrices, and osteogenic cells with proficient knowledge and understanding of the principles of orthopedic tissue regeneration. Mr. Tomin has been the Operating Room Quality Assurance Manager of the Hospital for Special Surgery, of New York, New York since 2004 and serves to maintain the hospital's biologics and graft substitutes. During this time, Mr. Tomin has published 19 peer-reviewed articles in orthopedic journals, facilitate hundreds of allograft transplants and developed the largest osteochondral allograft program in the United States.

Mr. Tomin has served in scientific roles for over 20 years before taking his current role and holds a Bachelor of Science in Biochemistry, Faculty of Science from Ege University, Izmir, Turkey.

$i++ ?>