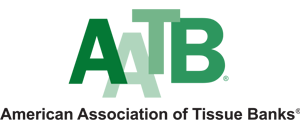 AATB Learning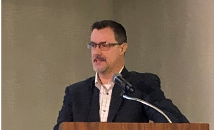 John Garrettson, CWCA, BA
John Garrettson currently holds the position of Surgical Sales Director for Exsurco Medical in Wakeman, Ohio. Since 1993, Mr. Garrettson has worked in the Medical Device Industry, with experience in various disciplines, however, has a 20-year concentration specializing in the repair and reconstruction of skin relative to Burn, Post Oncologic, and Chronic Wound defects. Prior to joining Exsurco Medical, Mr. Garrettson has served major manufacturers in key contributing capacities such as, National Sales Director, Plastic and Reconstructive Surgical Specialties, LifeNet Health and as Director of Sales, Capital Division, Smith and Nephew. Further, Mr. Garrettson has served as a speaker, contributing at various industry meetings, dinner programs, and academic teaching rounds.
Mr. Garrettson is currently enrolled in graduate studies in the School of Economics at Longwood University and holds both, a bachelor's degree in Economics, and a Certificate of Finance, from the University of Maryland Baltimore County. Mr. Garrettson currently holds an Associate Board Certification (for industry professionals) from The American Board of Wound Management.
Mr. Garrettson has, either as a direct employee, or as a contracted industry consultant, used his expertise to devise multiple product commercialization and financial value platforms. He has also, contributed in improving, conceptualizing and developing products for the medical device industry.