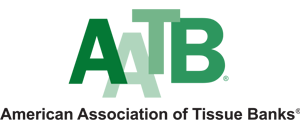 AATB Learning
Kelly Patrick, MS, CTBS
Recovery Partner Director
Kelly Patrick graduated from the University of Cincinnati in 2003 with a Bachelor of Fine Arts in Electronic Media. She earned her Master of Science in Regulatory Science degree from Johns Hopkins University in 2019. Kelly has been a Certified Tissue Banking Specialist since 2005 and currently serves on AATB's Certification Committee and Quality Council.
Kelly worked as a Processing Technician and Supervisor for U.S. Tissue and Cell in Cincinnati, Ohio, from 2003-2006. She began working for Community Tissue Services (CTS) in Dayton, Ohio, in April of 2006 and has been there ever since. She spent a little over five years working in and managing, the Production Planning department, where she reviewed donor information and created processing instructions for each donor to maximize and optimize the gifts of donation.
Kelly also has seven years of experience working in the Quality and Regulatory Affairs department and now works in CTS's Tissue Recovery department as a Recovery Partner Director. She provides recovery statistics to all of CTS's Recovery Partners and looks for process improvement opportunities that help ensure CTS's processing needs are met.